Google has officially removed desktop Chrome Apps from the Chrome Web Store, the only features that are left are the option of theme customization and Extensions. Last year Google announced in their Chromium Blog that they would be discontinuing Chrome Apps from the Web Store, saying that sometime in mid 2018 users of Google Chrome will not be able to load or use any apps.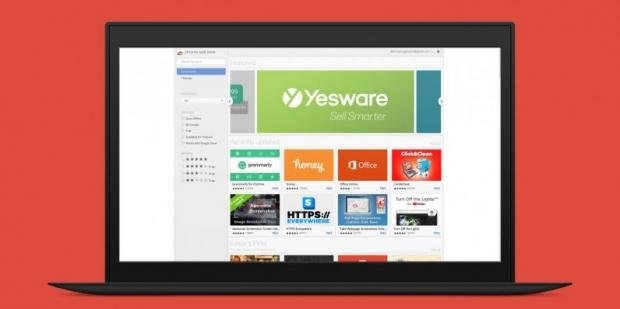 "In the second half of 2017, the Chrome Web Store will no longer show Chrome apps on Windows, Mac, and Linux, but will continue to surface extensions and themes. In early 2018, users on these platforms will no longer be able to load Chrome apps."
This removal by Google is only going to be affecting 1% of Google Chrome users, as it is stated in the Chromium Blog across Linux, Windows and Mac only 1% of users actually used Google Apps. For those wondering if Apps will be completely removed from all Google devices fret not, Google Apps will still be available to Chrome OS-powered devices such as Chromebooks.
Google will replace Chrome Apps with Progressive Web Apps, this feature allows for websites to appear as traditional apps but instead be easily accessible websites. This feature which is currently available on mobile devices could provide quite useful for desktop users that desire to revisit specific websites.