Valve is ending support for Steam purchases in Bitcoin
Steam no longer supports Bitcoin payments, Valve blames transaction fees.
Published
1 minute & 34 seconds read time
It doesn't seem to matter that Bitcoin is priced at nearly $13,000 and it has more hype and interest in cryptocurrency than any previous point in human history, but Valve has just stopped accepting Bitcoin in Steam. Yay.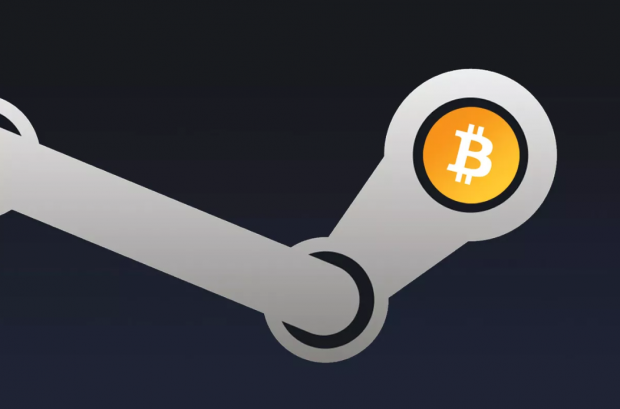 Valve said in a post on Steam: "In the past few months we've seen an increase in the volatility in the value of Bitcoin and a significant increase in the fees to process transactions on the Bitcoin network".
The company continued: "For example, transaction fees that are charged to the customer by the Bitcoin network have skyrocketed this year, topping out at close to $20 a transaction last week (compared to roughly $0.20 when we initially enabled Bitcoin). Unfortunately, Valve has no control over the amount of the fee. These fees result in unreasonably high costs for purchasing games when paying with Bitcoin. The high transaction fees cause even greater problems when the value of Bitcoin itself drops dramatically".
Valve adds that the volatile pricing of Bitcoin "has become extreme in the last few months, losing as much as 25% in value over a period of days". When you think about paying for a game priced at $50 today and paying the cost in BTC, the cost of BTC will increase minutes, or hours later and you could've spent less money on the game - Valve wins in that way, the consumer loses.
But this only applies if you were holding BTC and wanted to see the price drive up, meaning you wouldn't use it in the real-world if the value continues skyrocketing like it has this year - going from $1000 to nearly $13,000 in 12 months.
Valve added: "When checking out on Steam, a customer will transfer x amount of Bitcoin for the cost of the game, plus y amount of Bitcoin to cover the transaction fee charged by the Bitcoin network. The value of Bitcoin is only guaranteed for a certain period of time so if the transaction doesn't complete within that window of time, then the amount of Bitcoin needed to cover the transaction can change. The amount it can change has been increasing recently to a point where it can be significantly different".
Related Tags