Tesla owner uses his Model S to mine cryptocurrency for free
Someone has used their Tesla electric vehicle to mine cryptocurrency.

Published Thu, Nov 30 2017 9:43 PM CST
|
Updated Tue, Nov 3 2020 11:53 AM CST
There might be websites tacking onto users' CPUs to mine cryptocurrency, but now we're seeing electric cars mining cryptocurrency - with the latest story seeing a Tesla owner using his Model S to mine cryptocurrency, inside of his trunk.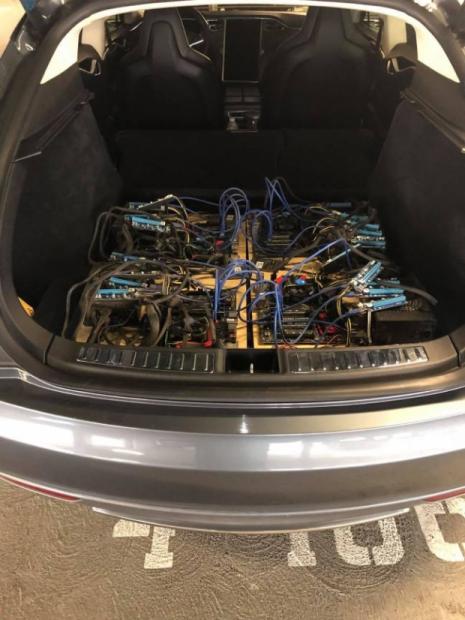 The electricity to mine cryptocurrency is free for this miner, as he's plugging his Model S up to Tesla's Superchargers. If the owner was using a bunch of GTX 1060s the power consumption wouldn't be too bad (150W x 24), but the trunk is small so the heat would be immense, and the airflow would be subpar. As a miner myself, I can't keep my garage cool enough... let alone the trunk of my car.
I don't know anyone who would spend $100K on a car to mine cryptocurrency in the trunk, from free electricity provided by the Tesla Supercharger network... I never thought I'd see the day, but here we are.
Related Tags