To celebrate the upcoming home video release of 'The Lost City of Z,' we have fifteen prize packs to give away thanks to our friends at Universal Sony Home Entertainment, with each including a copy of the film on Blu-ray, as well as the paperback novel by David Grann which inspired the film.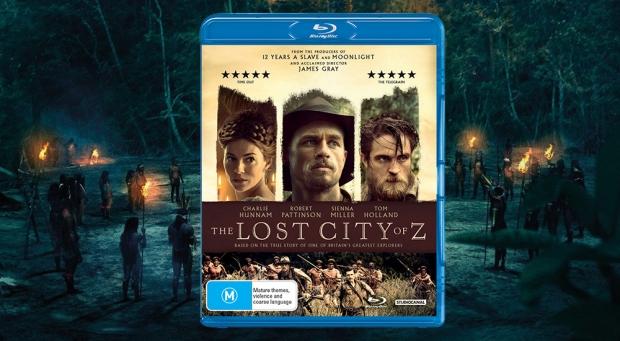 In 1925, Percy Fawcett ventured into the Amazon in search of a myth. What he discovered became legendary. Based on author David Grann's nonfiction bestseller, 'The Lost City of Z' tells the incredible true story of British explorer Percy Fawcett (Charlie Hunnam), who journeys into the Amazon at the dawn of the 20th century and discovers evidence of a previously unknown, advanced civilization that may have once inhabited the region.
Despite being ridiculed by the scientific establishment who regard indigenous populations as "savages," the determined Fawcett - supported by his devoted wife (Sienna Miller), son (Tom Holland) and aide-de-camp (Robert Pattinson) - returns time and again to his beloved jungle in an attempt to prove his case, culminating in his mysterious disappearance in 1925. An epically scaled tale of courage and passion told in writer/director James Gray's classic filmmaking style, 'The Lost City of Z' is a stirring tribute to the exploratory spirit and a conflicted adventurer driven to the verge of obsession.
To go into the running to win a prize, post this article to your social media profiles, answer the below question in 50 words or less, and send your postal address to ben at TweakTown dot com before the competition closes on November 30.
What one modern mystery of the world would you like to see solved?
'The Lost City of Z' is available to purchase on Blu-ray and DVD at leading Australian retailers from November 29th.