Skyrim on Switch runs at native 900p resolution while docked
Skyrim on Switch actually runs better than you might think.

Published Fri, Nov 17 2017 6:30 PM CST
|
Updated Tue, Nov 3 2020 11:53 AM CST
Now that Bethesda's titanic RPG Skyrim is available on the Switch, many gamers are asking the million dollar question: does it run well or did the team botch the job?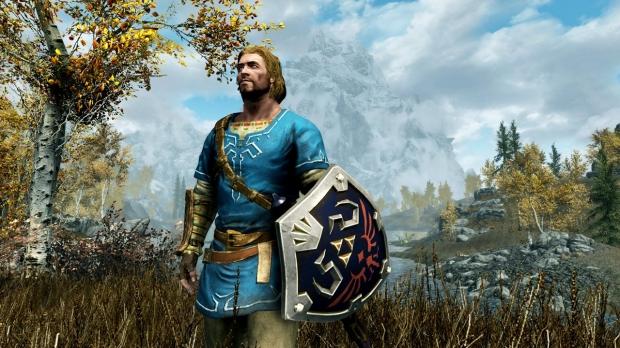 Eurogamer's Digital Foundry dove right into the Nintendo Switch port of Skyrim for answers, and the results are actually pretty surprising. Bethesda apparently put lots of effort into scaling the massive game onto the portable platform. Of course the Nintendo Switch's Tegra X1 SoC doesn't match the PS4 or Xbox One's hardware, but it has an added bonus of portability that makes it a massively attractive platform for gamers. Sure the Switch's mobile hardware means Skyrim will have some drawbacks, compromises, and scaled tweaks, but ultimately the game looks and plays quite well in both handheld and docked mode.
Skyrim on Switch runs at native 1600 x 900 resolution while docked, and actually doesn't feature any dynamic resolution scaling while running the game in TV Mode. There are some trade-offs when compared to the PS4 version of the game, but the Switch port is definitely the remastered Skyrim Special Edition revamp that includes nice shadow, fog, lighting, texture and other effect tweaks. While in handheld mode, however, Switch runs at 1280 x 720 resolution (which is to be expected given the max panel res) with dynamic resolution scaling...but only on the horizontal axis. When running around in big open spaces the game can drop to 896 x 720 resolution with a few texture pop-ins and lowered effects.
"Every other part of the game--the settings, the shadows, the texture work, every part of the game is exactly the same between docked and portable. All the compromises really are in the resolution going down from 900p to dynamic 720p," said Digital Foundry's Thomas Morgan.
Check below for Digital Foundry's full analysis:
Related Tags