Elite: Dangerous on Xbox One X runs at native 4K resolution
Elite Dangerous flies through space at native 4K on the Xbox One X.

Published Fri, Nov 10 2017 12:18 AM CST
|
Updated Tue, Nov 3 2020 11:53 AM CST
It feels like the Xbox One X is absolutely dominating the airwaves and headlines, with Elite: Dangerous teased as running at native 4K resolution on Microsoft's updated console.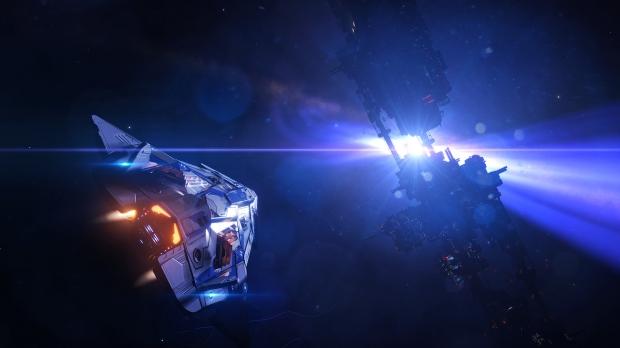 Michael Gapper, PR and Communications Manager for Frontier Developments, the developer behind Elite: Dangerous, explained to WCCFTech: "So, we've have added two new options for Xbox One X: Performance/Quality and 1080p/4K. We're letting players tailor their own experience. We'll have full details in the changelog when the update goes live. We're aiming to have this update live for the official launch of Xbox One X".
Gapper continued: "Elite Dangerous runs in native 4K @ 3840×2160 on Xbox One X if set to 4K mode. All I can say specifically regarding framerate is that Xbox One X owners will see greatly increased performance over a standard Xbox One whether they play at 1080p or 4K. We try to always give players the best possible framerate and adapt it to the content in the scene".
Not bad considering the PS4 Pro version of Elite: Dangerous runs at 1080p, so if you want the 4K experience with Elite: Dangerous you'll need to pick up the new-and-improved Xbox One X.
Related Tags