Last of Us 2 trailer analysis: cruelty is name of the game
The Last of Us 2's new trailer has disgusted lots of people. Here's our look and take on the footage.

Published Mon, Oct 30 2017 4:16 PM CDT
|
Updated Tue, Nov 3 2020 11:53 AM CST
Despite having some of the best rendering in the industry, Naughty Dog's new The Last of Us Part II trailer has divided a number of gamers and games media due to its unfettered savagery. (Warning: this footage is pretty visceral)
The Last of Us Part II's absence at E3 2017 didn't go unnoticed, but it's somewhat typical for Naughty Dog, the perfectionist game developer who puts every ounce of their souls into their creations. Fast forwarding a few months later to present times and the studio delivered a surprise trailer at the end of Sony's Paris Games Week showcase that's full of mayhem, gore, and harrowing cruelty.
The latest trailer for The Last of Us Part II shows just how far those extra few months of time and polish went. The rendered footage is absolutely dazzling in its grisly subject matter, showing incredibly detailed and nuanced facial expressions, lighting effects, and a litany of other technical tricks that paint a stunning glimpse at the developer's latest all-in project. But it also opens a window into that broken, battered world where people are ripped apart, betrayed, and brutally beaten by their own kind--even as the human race faces extinction.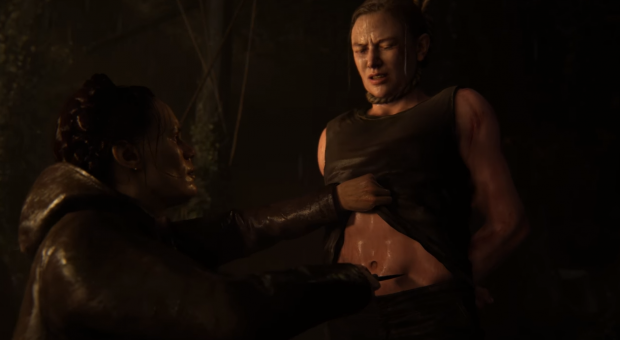 Some gamers say the trailer lacks context. But I feel otherwise: I feel the trailer did everything it set out to do. The footage drew us in with its atmosphere, and disgusted us like an Eli Roth horror flick that depicts horrorifying cruelty. That's really the name of the game for The Last of Us; despite the warmth of Ellie and Joel, the world now has teeth, and it's very, very hungry. I find the trailer exposed an interesting glimpse at how other people are coping with the fall of civilization.
Predictably enough, a religious cult has spawned in the wake of the disaster, heralding the literal apocalypse and end of days. Now that's passed, those that walk the earth are either "apostates", ie those who haven't pledged themselves to the cult, or "demons", the infected monsters that roam the ruined world.
In this struggle for survival, humans have become base. They're now wild, forgetting all creature comforts, forgetting live without having to scramble every day and possibly push your best friend into a horde of Clickers so you can survive. It's a place where if you fuck up and make the wrong move, you don't just die--you become one of them and hunt everyone you cared about.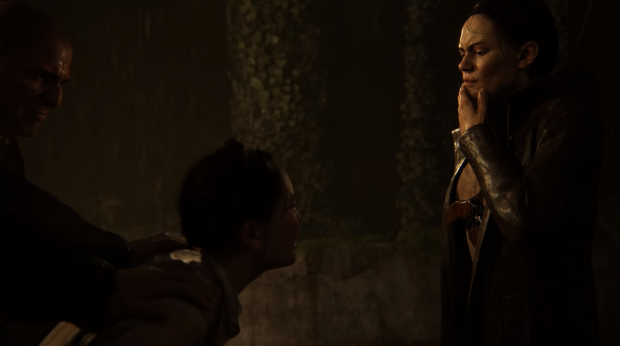 Many people have said the trailer is "torture porn" and depicts shocking violence against women. I'd say the latter is definitely true, but the former...well...having seen some of the most ridiculous and gory horror movies out there, I wouldn't go that far. But I wouldn't say people don't enjoy the violence, either: humans are naturally attracted to violence, and as I said on Twitter, there's multiple billion dollar industries that are powered by gushing blood. That's no excuse or justification, but an observation (like this analysis).
Then again...what if you haven't seen those horror movies? What if you're not attuned to that dark frequency of the night that is horror? What if you're not used to seeing such harsh violence in a Sony press conference without any real warning? And what if you're just tired of seeing women treated this way, especially in this day and age?
Then you'll have a big problem with the trailer. And that's absolutely okay.
The world of The Last of Us is definitely shocking, but Naughty Dog controls how they depict the horrors. Do they have to show a woman getting her "wings clipped"? No, they don't. It's up to Naughty Dog and Sony what they want to show--and as far as I can see, Sony gives Naughty Dog free reign, and the devs basically do as they please. But that freedom comes with a price tag that critics, gamers, and the general public can all buy.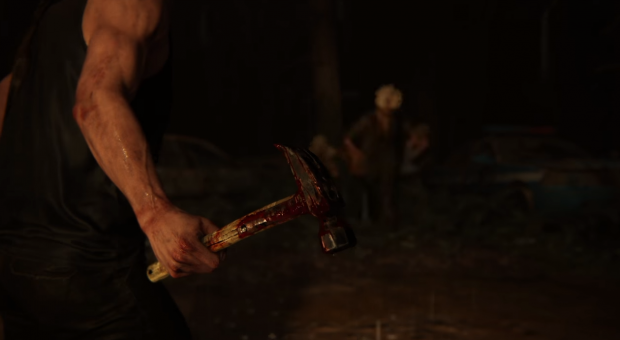 Personally I feel the trailer did what it set out to do: it rooted into your heart and mind like a black, inky tendril, and spread like a malignant taint, giving you a horrible feeling. But like a bystander looking at a terrible car accident, you couldn't look away. You had to see more. That kind of rapt attention is the same vicarious thrill we feel when we watch horror movies, or read a terrifying book...or play an absolutely haunting game.
Ultimately there's industries built on bringing such feelings just from sheer violence along, but this medium allows gamers to experience a narrative on their own terms based on their own choices. And by that virtue, the terribleness is weighed up against the magic that is gaming, the magic of interactive experiences that don't just wallow in horribleness but take you on a path of ups and downs, of terrors and triumphs.
No one knows what The Last of Us 2 will be like. Naughty Dog has said it'll be "Ellie's harrowing story of hate that's intense and emotional," but we can't just think it'll be pure "torture porn" the whole time. You can't make a big narrative-driven game from senseless mayhem without context or structure. It just doesn't work.
At the same time, though, it's entirely possible this is the tamest glimpse of the game's world. It could get a thousand times worse than this (and it probably will).
Whether or not you want to be a part of that or take the risk of diving into the blood is on you.
Related Tags