Xbox gaming earns $1.89 billion in Q1
Microsoft's commitment to service-based Xbox game pays off big--don't expect microtransactions to go anywhere.

Published Fri, Oct 27 2017 9:33 AM CDT
|
Updated Tue, Nov 3 2020 11:53 AM CST
Microsoft just announced its results for its first quarter of Fiscal Year 2018, showing strong growth in key segments--including gaming.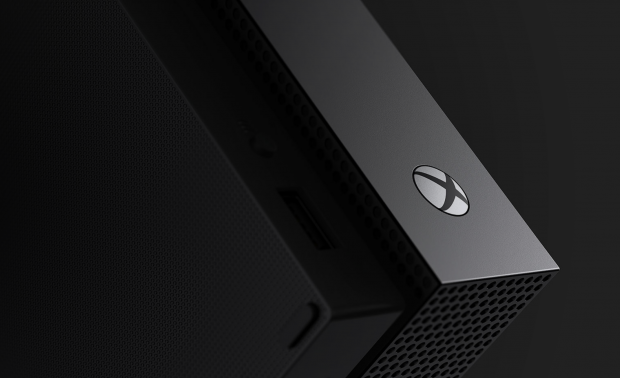 Microsoft's Xbox gaming division has changed monumentally over the years; in the past, the platform-holder created a retinue of first-party singleplayer content and fostered a massive platform that hosted tons of games. Now in the wake of monetized online engagement, Xbox has transformed from a console into a service that bridges Windows 10 PCs and Xbox One machines while following the games-as-a-service model for its games. Microsoft is a big adopter of GaaS, and all of its first-party games typically have microtransactions and online hooks to enable consistent revenue streams to flow in.
In Q1 FY18, Microsoft's More Personal and Computing segment, which includes Xbox gaming, pulled in $9.378 billion in revenue during the quarter. Gaming made up about 20% of its parent segment's earnings, and about 7.7% of Microsoft's total revenues of $24.5 billion in the three-month period. Xbox software and services revenues are up 21% year-over-year.
Gaming revenue increased 1%, primarily due to higher revenue from Xbox software and services, offset in part by lower Xbox hardware revenue. Xbox software and services revenue increased 21%, driven by a higher volume of Xbox Live transactions, offset in part by a decline in revenue per transaction. Xbox hardware revenue decreased 48%, mainly due to a decline in volume of consoles sold and lower prices of consoles sold.
Relevant: Why Xbox LIVE is the center of Xbox, not consoles
Microsoft CEO Satya Nadella notes that software and services revenue jumped by 20% year-over-year, and the company will continue connecting mobile, PC, and console gaming together with its services such as Xbox LIVE and Mixer--and that eSports and streaming will be big growth points for earnings. Essentially this means more of the same: microtransactions, Mixer streams, eSports events, and innovation in the service-based engagement model.
"We are mobilizing to pursue our expansive opportunity in the $100 billion plus gaming industry, broadening our approach to how we think about gaming end-to-end - from the way games are created and distributed to how they are played and viewed," Nadella said in the earnings call.
"We will continue to connect our gaming assets across PC, console and mobile, and work to grow and engage the more than 53 million Xbox Live member network more deeply and frequently with new services like Game Pass and Mixer."
"Moreover, we have high expectations for our gaming business to bring more people to more Microsoft experiences and broaden our engagement and usage scenarios. This means fundamentally rethinking how we measure progress in gaming. While we continue to innovate across console, PC and Xbox Live services, we see substantial additional opportunities across eSports and streaming. At 20 percent this quarter, our software and services revenue growth reflects the early stage potential of this larger opportunity."
Microsoft Fiscal Q1'18 Earnings at a Glance
Revenue was $24.5 billion and increased 12%

Operating income was $7.7 billion and increased 15%

Net income was $6.6 billion and increased 16%

Diluted earnings per share was $0.84 and increased 17%
Related Tags