UK official responds to lootbox petition
It's ultimately up to the Gambling Commission.

Published Tue, Oct 17 2017 9:22 AM CDT
|
Updated Tue, Nov 3 2020 11:53 AM CST
UK MP Tracey Crouch, the Parliamentary Under-Secretary for the Department for Digital, Culture, Media and Sport, has responded to the popular petition regarding lootboxes. Her answer? It's basically up to the Gambling Commission what answers are taken.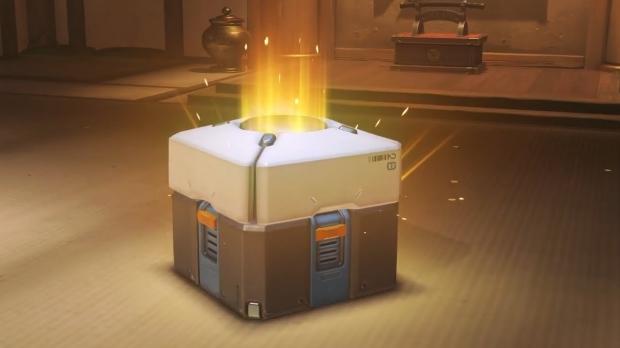 Following the ESRB's affirmations that lootboxes technically aren't gambling and the ratings board can't define it as such, as well as the European ratings board PEGI delivering a similar response, frustrated gamers and concerned citizens in the UK formally wrote up a petition asking the government how it plans to "protect vulnerable adults and children from illegal gambling, in-game gambling, and loot boxes within computer games."
Today the UK's Tracey Crouch delivered a response, and it's not what loot-box haters wanted to hear. The MP notes that regulations outlined for gambling and loot boxes have been outlined by the government's Gambling Commission in a position paper released in March 2017, and that commission is "keeping this matter under review and will continue to monitor developments in the market."
I've had a look at the report and it mostly focuses on eSports gambling, which is authentic genuine gambling. Here's how the UK's Gambling Commission protects children and minors from eSports gambling:
This has raised concerns about undue risk of children being exposed to or seeking to gamble on the outcome of eSports events. In response we highlight that:

• We recognise that eSports is an attractive activity for children to participate in and watch; however existing controls are in place to protect children from gambling harm.

• Licensees are required to have in place controls to prevent underage gambling. Age verification checks are integral to the compliance of licensed operators with regulatory requirements underpinned by a number of criminal offences detailed in Part 4 of the Act.

Due to the method of administration, online surveys tend to be skewed towards those who are more engaged online, and therefore more likely to bet on eSports. This figure could therefore be an over-estimate of the true population rate of eSports betting. 2 2016 Global eSports market report - Newzoo eSports

Virtual currencies, eSports and social gaming

• Specific regulation also exists for marketing both with and to children. Section 5 of our principal Code of Practice in LCCP details how marketing communications must not include a child or young person under 25 years old featuring gambling, unless specific conditions are met. Operators must also abide by relevant provisions of the CAP or BCAP codes, especially section 16 on children and young persons.
The paper also discusses loot boxes, and outlines that because they're in a "closed loop" within the game's ecosystem, meaning players can only buy items with real-world money, not sell those same items for monetary cash value or cash equivalent. The paper notes that users can (and do) sell these items outside of the game using specific methods, thus breaking the terms of service by selling in-game content purchased randomly via lootboxes or directly to outside sources.
Lootboxes that are sold in the "closed loop" environment, pretty much all of the major games on the market, basically do not constitute actual gambling because the content has no monetary value after the transaction.
These sources, the UK's Gambling Commission says, are in violation of strict regulations, and the most noteworthy case is the government's successful prosecution of the FutGalaxy website, a site that gambled with in-game currency from the FIFA franchise.
In spite of the policy and intent to avoid in-game items attaining a real-world value, the video game industry has acknowledged that users of their game networks are 'occasionally' exploiting their open nature to offer players opportunities to buy and sell ingame items. When a site or outside source does this, it becomes a "gambling facility" and is subject to strict regulation enforcement.
3.7 Based on open source research, the volume, variety and sophistication of websites advertising opportunities to exchange in-game items for cash, indicates that to term such circumvention of regulation as 'occasional' risks understating the extent of this issue.

3.8 In our view, the ability to convert in-game items into cash, or to trade them (for other items of value), means they attain a real-world value and become articles of money or money's worth. Where facilities for gambling are offered using such items, a licence is required in exactly the same manner as would be expected in circumstances where somebody uses or receives casino chips as a method of payment for gambling, which can later be exchanged for cash.

Gambling facilities

3.9 Since 2015, we have investigated a number of unlicensed websites providing facilities for gambling using in-game items as methods for payment. As well as offering the opportunity to exchange in-game items for cash or trading them, these websites have exploited the open nature of video game networks to offer gambling facilities to players. Of particular concern is the apparently indiscriminate provision and promotion of such websites and the consequential evidence of harm experienced by children. It creates a situation where children are readily able to able to access activities commonly accepted as being appropriate only for adults in tightly regulated environments.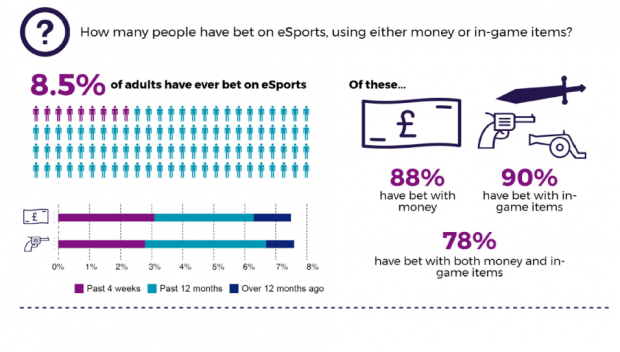 The UK government takes this very, very seriously, as a cursory read through of the Gambling Commission's report would attest.
Regardless of how you, as a gamer, feel about lootboxes--whether or not they're poison as some influencers say, or that they actually have a tremendous benefit to the video games industry that allows games to last for 1-3 years at a time while supporting tons of developers and acting as a safety net cushion for new IPs--the governments in power view lootboxes as non-gambling simply because the in-game items (or currency) have no monetary value after purchase--unless they're traded on a black market, that is.
You can find the UK MP's complete quote below:
"The Gambling Commission released a position paper in March 2017 detailing existing protections in place for in-game gambling, virtual currencies and loot boxes. The paper can be found on the Commission's website at the following link:
"Where items obtained in a computer game can be traded or exchanged outside the game platform they acquire a monetary value, and where facilities for gambling with such items are offered to consumers located in Britain a Gambling Commission licence is required. If no licence is held, the Commission uses a wide range of regulatory powers to take action.
"Protecting children and vulnerable people from being harmed or exploited by gambling is one of the core objectives of the regulation of gambling in Great Britain and a priority for the government. The Gambling Commission have a range of regulatory powers to take action where illegal gambling is taking place. Earlier this year the Gambling Commission successfully prosecuted the operators of a website providing illegal gambling facilities for in-game items which was accessible to children - the first regulator in the world to bring such an action.
"The government recognise the risks that come from increasing convergence between gambling and computer games. The Gambling Commission is keeping this matter under review and will continue to monitor developments in the market."
Related Tags