PEGI can't designate lootboxes as gambling
European games rating board can't formally designate lootboxes as gambling, takes similar approach as ESRB.

Published Thu, Oct 12 2017 5:22 PM CDT
|
Updated Tue, Nov 3 2020 11:53 AM CST
PEGI, the Pan European Game Information board that assigns video games with age restrictions, says it can't actually formally designate lootboxes as gambling because it doesn't have the authority.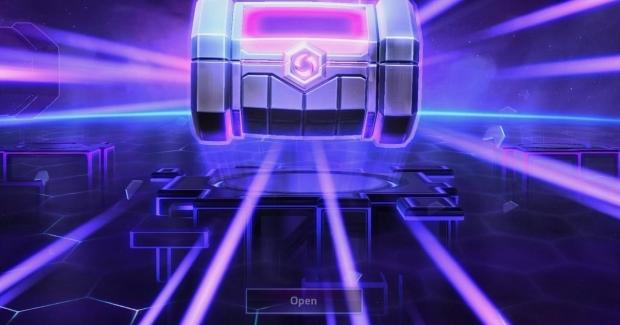 Much to the dismay of gamers, the ESRB yesterday declared that lootboxes aren't gambling because users are always guaranteed to receive something for their money and there's no actual monetary loss. Now the European ratings board PEGI delivers an answer on the contested topic, saying that even if it wanted to classify lootboxes as gambling they wouldn't be able to.
"In short, our approach is similar to that of ESRB (I think all rating boards do, USK in Germany as well). The main reason for this is that we cannot define what constitutes gambling," PEGI Operations Director Dirk Bosmans told WCCFTech. "That is the responsibility of a national gambling commission. Our gambling content descriptor is given to games that simulate or teach gambling as it's done in real life in casinos, racetracks, etc. If a gambling commission would state that loot boxes are a form of gambling, then we would have to adjust our criteria to that."
The pushback from critics like Jim Sterling and Totalbiscuit have given rise to a strong movement against loot boxes, which are seen as exploitative gambling by consumers and gamers. The topic came to a head with the recent Shadow of War loot box controversy, and more recently with Battlefront II's in-game loot boxes which serve as the gatekeepers for all progress in the game.
To solve this problem, publishers need to be more transparent and discuss why lootboxes are put there in the first place, and how much money is actually involved with upkeeping a huge service-based game. Ultimately the reason the companies do this is because there's a market for it, and video games are a profit-based consumer-centric industry built around--you guessed it--monetizing its core customers.
These days full game sales typically aren't enough to ensure a game lasts 1-2 years, hence why microtransactions and monetized content are issued out as a means to counterbalance the costs of constant updates and new patches. As the games industry consistently moves towards digital-based gaming, so too will it embrace microtransactions and similar monetization strategies to not only make money, but continually enjoy long-term engagement via streaming and eSports.
And no matter how much pushback there is, ultimately one thing matters: this will continue until the market shrinks dramatically. Until gamers and mainstream consumers stop spending money on lootboxes, they'll continue making billions across all sectors of gaming--especially mobile.
Related Tags