Ubisoft is making my dream game come true
Assassin's Creed: Origins will have an educational mode that teaches you about ancient Egyptian history as you explore and play.

Published Wed, Sep 27 2017 12:59 PM CDT
|
Updated Tue, Nov 3 2020 11:54 AM CST
Ubisoft is putting in an interactive educational game mode into Assassin's Creed: Origins, and I'm incredibly excited.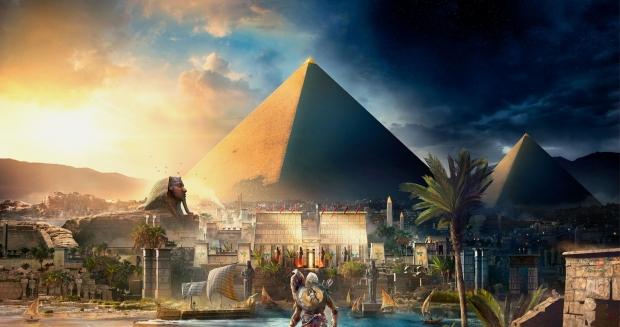 Assassin's Creed games teach gamers about history. These games are more than games--they blend real history with fiction and spark our imaginations and interests into periods we didn't know much about. And as you learn more about history, the more you get out of the games. But Ubisoft is going far and away above the call of duty by adding in a new special educational app to Assassin's Creed: Origins that will teach you tons about ancient Egypt as you explore, uncover, and engage with an interactive world of 49 BC.
The new mode is called Assassin's Creed: Origins Discovery Tour, and will be free for owners of the game. The mode essentially turns off combat to let you explore one of the most magical periods in history when Greeks and Egyptians mingled societies in a flourishing, golden age of innovation. You'll learn neat little factoids as you explore and drink in ancient relics like Khufu's Horizon, the Bent Pyramid, and (my favorite) the Pharos of Alexandria. In short: this mode is a dream come true for a history buff like myself.
"This is something we've wanted to do for a long time, that we've been asked to do by teachers, by institutions," says Jean Guesdon, creative director for Assassin's Creed Origins. "Discovery Tour is another way to enjoy the beauty of the world we've recreated. It's a more educative mode, so it's clearly focused on education and on bringing to people actual facts, more academic knowledge."
"[Discovery Tour] is a dedicated, educational mode, where you can free roam Ancient Egypt in game, free of combat, storyline or time constraints," said Andrien Gbinigie, Ubisoft Product Marketing Manager.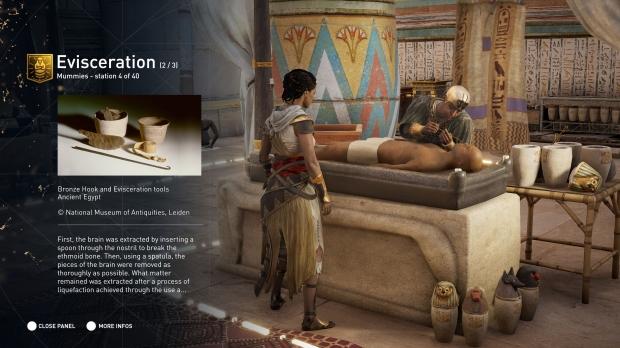 "When you start to tour, you will have a path that will lead you from station to station, in order to learn more," Guesdon says. "For example, the mummification process, from the cleaning of the body to the removal of the organs, up to the ritual of the opening of the mouth. I hope that teachers will seize this opportunity to present that to their students, so they can learn with this interactive medium.
"We spent years recreating Ancient Egypt, documenting ourselves, validating the content with historians, with consultants, and we feel that many more people than just the players can benefit from that," says Guesdon.
I was already massively hyped for Assassin's Creed: Origins, but I think this is the first time I've been so excited by a free add-on mode since I started writing about video games. The Discovery Tour app is slated to release sometime in early 2018, Ubisoft says.
Related Tags