Bethesda pursues long-lasting relationship with Nintendo
Bethesda is committed to supporting the Nintendo Switch for years to come.

Published Sat, Sep 23 2017 1:24 PM CDT
|
Updated Tue, Nov 3 2020 11:54 AM CST
Bethesda has pledged to support Nintendo's new Switch console-handheld hybrid for the long run, and sees the system as a viable platform for some of their most popular games.
With so many third-party developers and publishers supporting it, the Switch has broken the terrible bonds of the Wii U. After many many years of avoidance, devs like Bethesda, who make the popular Elder Scrolls and Fallout games, see Nintendo as a partner. The publisher has made good on its initial promises to support the Switch by announcing two of the most mature, bloody, and adult-themed games for the platform: id Software's grisly demon-slaying FPS Doom, and MachineGames' upcoming Nazi-blasting Wolfenstein II: The New Colossus. And of course there's Bethesda's perennial Skyrim which is also coming to the handheld-console.
But this isn't the end--in fact, these games kick off the beginning of a long-lasting union between Bethesda and Nintendo. The publisher is keen on building a solid business relationship with Nintendo--which in of itself speaks volumes in how much the Japanese games-maker has changed. "We're obviously excited about these two games, but it's not as if we're going to just do these two games and that's it. We want this to be the start of a relationship that we build with Nintendo and Nintendo fans," Bethesda Softworks VP of Public Relations Pete Hines told GamesBeat in a recent interview.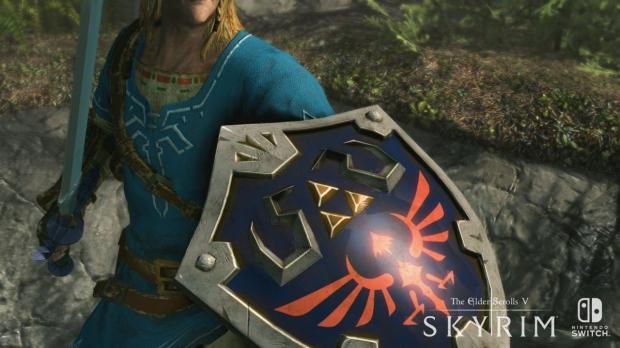 Mr. Hines goes on to highlight that Nintendo approached Bethesda before the Switch was announced and showed off the hardware. Todd Howard, Bethesda Games Studio's head exec, discussed the Switch back in November of 2016.
"They came out to see us before they unveiled the Switch to show us what the hardware was like, what they were doing with it. We've been in constant conversation with them, and not just about the two games we have now, but about our whole approach to the platform going forward - what we can do, best practices, what things are a good fit, what they're excited about in what we're doing."
It'll be interesting to see which games the publisher ports to the system in the future, but I have a strong feeling Fallout 4 will be one of them.
Related Tags