NieR: Automata shipped and sold over 2 million copies
NieR: Automata is a bona-fide hit that exceeded Square Enix's expectations.

Published Fri, Sep 22 2017 12:33 PM CDT
|
Updated Tue, Nov 3 2020 11:54 AM CST
PlatinumGames' tech-infused action RPG has enjoyed strong acclaim and sales across the globe, so much that Square Enix is committing itself to the franchise.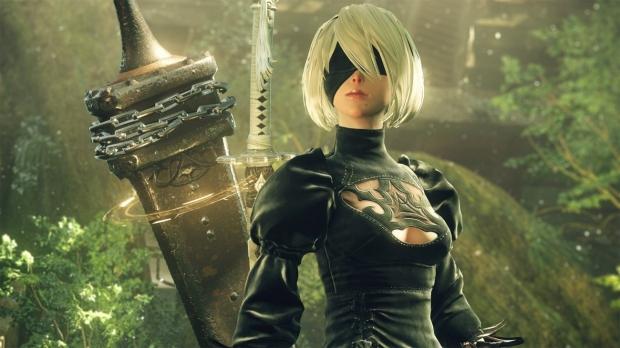 NieR: Automata has shipped and digitally sold more than 2 million units worldwide across PC and PlayStation 4, Japanese games publisher Square Enix today confirmed. Back in April we reported the grim action role-playing game hit 1 million shipments and sales, and now the game has more than doubled that milestone in the span of five months.
"NieR:Automata, which we released in February 2017, has proven a global hit far in excess of our expectations. It has not only reminded the world of the high quality of Japanese games, but also demonstrated significant potential for future franchise development," said Square Enix President Yosuke Matsuda in the company's recent Annual Report 2017 filing.
This timely success was a significant boon for developer PlatinumGames, who was apparently in dire straits before NieR: Automata's widespread sales.
"NieR's success has to this point given Platinum a new fanbase, a growing staff, a brilliant success story, an increase in qualified job applicants, and a great benefit," PlatinumGames executive Hideki Kamiya said on Twitter.
"To say that Yoko-san (the director for NieR: Automata) saved Platinum would not be an exaggeration. I cannot thank him enough."
The publisher is apparently committing itself to the series, and is currently hiring for a NieR-related project. Given Square Enix's proposal to further embrace the Games-as-a-Service business model, it's possible the new NieR project could be an online game of sorts, or perhaps a free-to-play mobile game.
PlatinumGames, however, is currently working on a brand new IP.
Related Tags