Blizzard announces full Overwatch League teams
Blizzard has announced the final teams for Overwatch's eSports competition league, and is set to kick off the season in 2018.

Published Fri, Sep 22 2017 3:16 PM CDT
|
Updated Tue, Nov 3 2020 11:54 AM CST
Blizzard has formally revealed the full roster of teams in the Overwatch League, and an official season kickoff date for the big-money competition.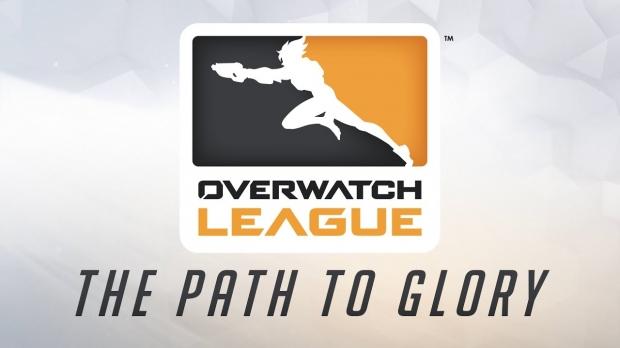 The Overwatch League is an incredibly important milestone in the franchise's rapidly expanding history. The shooter, which became Blizzard's most recent billion dollar franchise in May of this year, has been a transformative force in the games industry in terms of monetization strategies, engagement, and monthly active users. And like the dragons in Blizzard's World of Warcraft, the FPS juggernaut is set to grow to leviathan proportions thanks to eSports initiatives like the Overwatch League. The games-maker even created its own stadium-like venue to host the event, further adding a real sports-like feel to the experience. Fans and viewers will also buy tickets to watch the experience at the arena.
Blizzard has announced the Overwatch League will begin on January 10, 2018 with twelve global teams competing for the seven-digit grand prize. The pool will likely be funded with exclusive in-game loot purchases made by consumers to support their favorite teams, similar to Valve's prize funding for DOTA 2 competitions. The Overwatch League teams are:
North American Teams
Boston, Massachussetts - Robert Kraft (The Kraft Group)

New York, New York - Jeff Wilpon (Sterling.VC, COO of New York Mets)

Miami, Florida and Orlando, Florida - Ben Spoont (Misfits CEO)

San Francisco, California - Andy Miller (NRG eSports)

Los Angeles, California - KSE eSports (Stan & Josh Kroenke)

Dallas, Texas - Team Envy, Hersh Interactive Group

Houston Texas - OpTic Gaming

Philadelphia, Pennsylvania - Comcast Spetacor
International Teams
London, England - Cloud9

Shanghai, China - NetEase

Seoul, South Korea - Kevin Chou (Kabam)
Blizzard's eSports organization is a pioneering move made by a major publisher to cash in on the growing market. Other major publishers will follow suit, including Take-Two Interactive with its upcoming NBA 2K eSports league that sees real-life NBA stars sponsoring professional players.
The global eSports market is forecast to pull in $1.24 billion in revenues, with roughly 32% of those earnings, or $392 million, coming from North America, analyst firm Superdata predicts. With billions to earn from engagement, ticket sales, advertising and sponsorship deals from the world's most powerful brands, and other monetization opportunities, it's fair to say that eSports isn't going anywhere any time soon.
Related Tags