Left Alive is Square Enix's shot at survival mech action
Square Enix's new mech-focused survival action shooter is being made by Armored Core and Xenoblade Chronicles X developers.

Published Tue, Sep 19 2017 12:16 PM CDT
|
Updated Tue, Nov 3 2020 11:54 AM CST
Square Enix today announced a brand new IP called Left Alive, a new "dark and gritty" survival shooter set in a war-torn world with mechs.
The new shooter was revealed at the Tokyo Game Show 2017 event in Japan, but official details are sparse. The publisher notes that Left Alive is a "survival action shooter," and mech suits are shown in the official teaser. Key Japanese developers including the game director for the beloved Armored Core series have joined the Left Alive team to give it a distinct style and flair.
Square Enix has recruited talented alums like Toshifumi Nabeshima (who directed the Armored Core series), and Takayuki Yanase (mech designer, Ghost in the Shell: Arise, Mobile Suit Gundam 00, Xenoblade Chronicles X) to flesh out the world and the survival mechanics. Last but certainly not least, Yoji Shinkawa splashes life into the game with the instantly recognizable style from Metal Gear artwork.
It'll be interesting to see how Left Alive takes shape, and I predict the game will be an online-focused multiplayer title with a distinct Games-as-a-Service (GaaS) hook that delivers recurring revenue streams for the publisher.
Left Alive is slated to release on PS4 and Steam in 2018.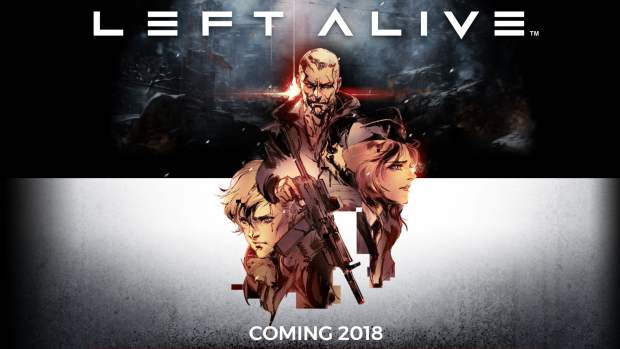 Related Tags