Destiny 2 microtransactions confirmed - surprise!
Silver is back--surprise! (but not really, we know this was coming)

Published Mon, Sep 4 2017 2:45 PM CDT
|
Updated Tue, Nov 3 2020 11:54 AM CST
Destiny 2 will have microtransactions, and the premium silver currency is coming back--color us surprised.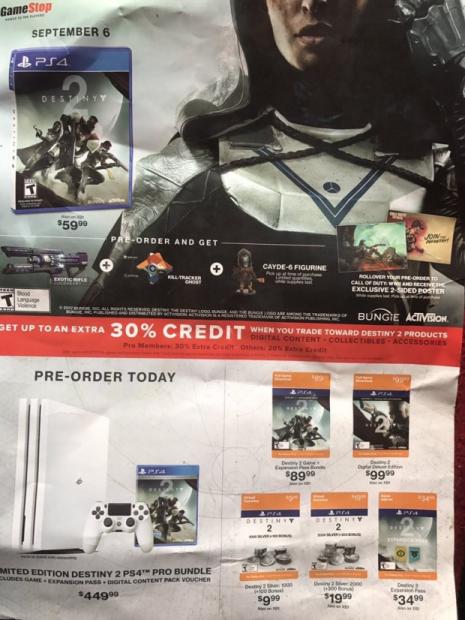 In my Destiny 2's monetization plan remains unclear article, I posited how Destiny 2 would almost assuredly be monetized with the same premium in-game currency (silver) as the previous game, which allows users to spend real money to buy said currency and unlock in-game items. Now a leaked GameStop advertisement has officially confirmed Destiny 2 will use the silver currency, but we still don't know what content will be officially monetized. I'm guessing that Destiny 2's monetization plan will be quite robust, especially since the game will have a massive array of free post-launch content and updates that serve as the justification for microtransactions in the first place. Even still I expect the microtransactions to be cosmetic in focus.
It's worth noting that neither Activision nor Bungie have officially confirmed or announced Destiny 2 will have microtransactions or silver currency. This information comes by way of a leak. The companies are likely trying to avoid a PR fiasco and keep it as a surprise, but seasoned veterans know better. It's also quite revealing that no major outlets asked about microtransactions or monetization options at E3 or Gamescom, or the other myriad of events Destiny 2 was showcased.
GameStop will be selling silver currency cards (you read that right) in $10 and $20 denominations, similar to GTA Online's infamous Shark Cards.
Destiny 2 Silver Cards (GameStop)
1000 silver +100 bonus - $9.99

2000 silver +300 bonus - $19.99
We already knew the Eververse would be in Destiny 2, as Triss' EV boxes could be seen in the Farm social space.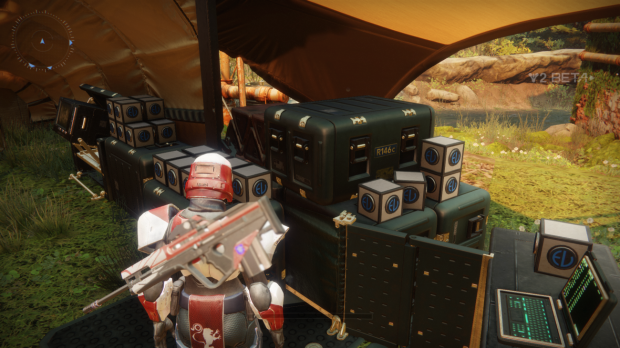 Related Tags