Rainbow Six: Siege has 2.3 million daily active users
Ubisoft's engages 2.3 million Rainbow Six: Siege users every day.

Published Tue, Aug 8 2017 11:19 AM CDT
|
Updated Tue, Nov 3 2020 11:54 AM CST
Ubisoft has confirmed that its massively popular shooter Rainbow Six: Siege has broken yet another userbase milestone.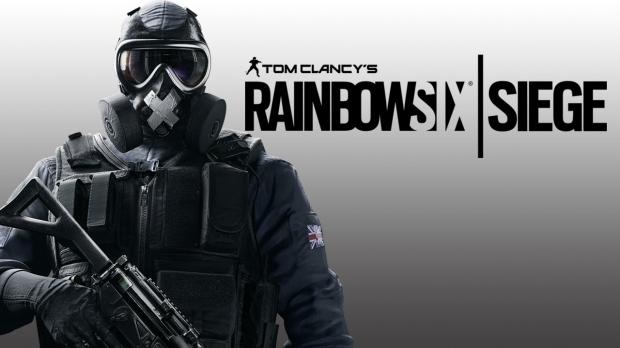 Rainbow Six: Siege is almost two years old, and the shooter is still engaging a core userbase of 2.3 million gamers every day. In a recent blog post, Ubisoft announced that Rainbow Six: Siege has amassed 20 million users milestone, echoing the statements made by company president and CEO Yves Guillemot in recent quarterly earnings. "Rainbow Six Siege recently hit the 20 million registered player mark, with more than 2.3 million players signing on every day," the blog post confirmed.
While the userbase metric is quite impressive, what's even more interesting is that Ubisoft is successfully monetizing this strong engagement with microtransactions and Rainbow Six: Siege's new loot box system, which allows users to spend real money on Renown to unlock in-game items.
The shooter remains one of Ubisoft's largest cash cows for quarterly and yearly revenues, and is a massive part of the company's digital-first strategy. In fiscal Q1'18 the publisher raked in 80% of its net sales from digital, totaling 164.2 million euros ($189.07 million) in revenues, most of which was made from recurring consumer spending via microtransactions, DLC, and add-ons.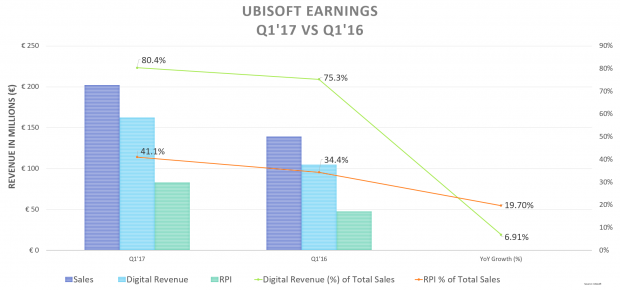 With games like Rainbow Six: Siege, Ubisoft is able to consistently earn strong revenues even without releasing a new game.
The blog post mentions that Rainbow Six: Siege is "here to stay", but that was quite obvious long before the post simply because of the engagement and revenues the game brings in. Rainbow Six: Siege, like all of Ubisoft's games moving forward, is tied to a dynamic online live services platform that spins the flywheel of engagement and monetization, leading to big quarterly and yearly revenues.
The shooter will launch its huge season 3 content update alongside its new Hong Kong patch soon, and the update will clock in at a whopping 42GB with 4K UHD textures.
Related Tags