As the games industry shifts towards a digital-powered games-as-a-service model with recurring revenue streams at the whims of consumers, analyst firm SuperData reports that console gamers will purchase and consume more digital content in the form of microtransactions, DLC, and add-ons than games in 2017.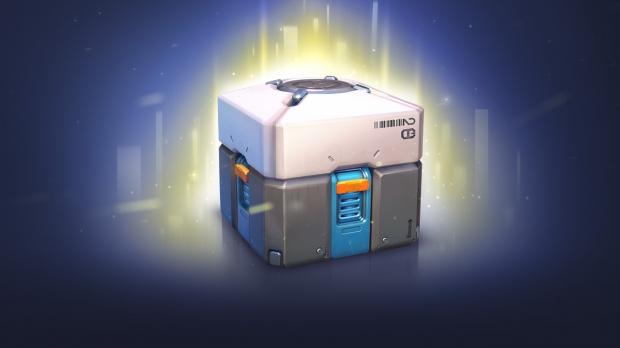 In today's market, digital-driven games like Overwatch, GTA Online, Rocket League and FIFA dominate consoles across the world, earning billions in combined revenue. We've just reported on how Ubisoft's digital-first strategy is paying off big, and other publishers are just as keen on slicing off their share of the lucrative market as gamers are to spend on their creations. Analyst firm SuperData predicts that add-on content--which includes microtransactions, DLC, season passes and other post-release content like map packs--will make up over 50% of the console gaming sector's total revenues for 2017.
This effectively means console gamers are willing to spend more money on add-ons than they are on full game downloads.
The firm also reports that add-on content makes up 75% of total revenues for top-earning console games for 2015 through 2017.
"Additional content will make up over 50% of digital console's total revenue for 2017," SuperData said in a recent market report.
"This is especially important noting that it makes up 75% of the total revenue for the top earning console titles for 2015-2017. Reliance on additional content is furthered by the yearly decrease of retail sales (2016's holiday season was the worst for retail games in the US in 20 years). Publishers must learn how to establish a proper timetable and road map for new console IP to gain maximum revenue."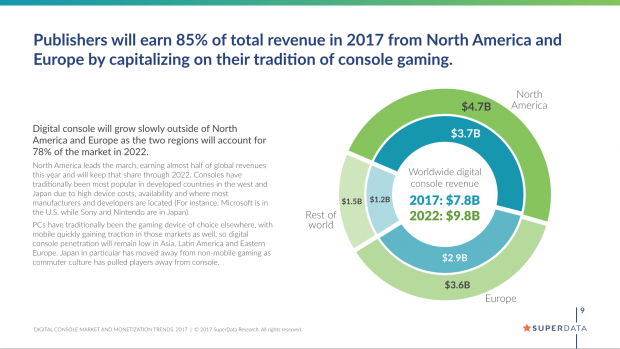 Read Also: Rocket League scores big in second year
Overwatch and Rocket League are among the most valuable earners in this space: SuperData estimates that console gamers have spent $61 million on Overwatch's randomized loot boxes. Grand Theft Auto Online is the king of the digital console space with $1.09 billion in lifetime-to-date revenues, the firm reports.
As gamers know quite well, publishers don't always have success with add-ons, DLC and microtransactions. SuperData analyst Carter Rogers warns that regular spenders are still hesitant to buy into games with too many monetization opportunities, citing 2K Games' ill-fated Evolve as a prime example.
"Players are still wary of games that release alongside numerous paid add-ons, believing content has been cut from the game itself. 2K's Evolve saw immersive consumer backlash at launch for this reason, which hurt the game's long-term potential," Mr. Rogers said in the report.
This trend isn't going anywhere, however. As publishers push farther and farther into the digital space they invest more and more into long-term growth strategies for their games with recurring monetization paths, which often lead to in-game purchases anywhere from extra maps and new characters to blind loot boxes with undisclosed chance rates.