Why Kingdom Hearts III took so long to develop
Kingdom Hearts developer Tetsuya Nomura reveals key setbacks responsible for KH3's years-long development.

Published Mon, Jul 17 2017 3:12 PM CDT
|
Updated Tue, Nov 3 2020 11:54 AM CST
What's taking Kingdom Hearts III so long to make? Game director Tetsuya Nomura finally explains what's going on.
Four years after the game's official announcement and 12 years since Kingdom Hearts 2's release on PS2, Kingdom Hearts III finally has a 2018 release window. According to Kingdom Hearts III game director Tetsuya Nomura, there's many reasons for this long development time, but there's one that stands out the most: KH3 migrated to a new engine mid-development.
Kingdom Hearts III was originally developed using Square Enix's proprietary in-house engine, but after a full year of work, company executives made the decision to move to Unreal Engine 4. This re-tooling to UE4, Nomura said in a recent interview with GameSpot, caused "extensive delays" as the game likely meant the game had to be built from scratch in the engine. This is very similar to EA forcing BioWare to use Frostbite to make its RPG games, leading to massive re-tooling and work.
Mr. Nomura goes on to say that the company pretty much had to make the decision to reset KH3's engine to Unreal Engine 4.
"There was a decision made to change to Unreal Engine 4. So we switched over to that. Unfortunately there was a bit of time that needed to be rewinded and started over. So there was a bit of a setback there, but it was a decision that the company had to make, so it was inevitable."
Interestingly enough, Mr. Nomura iterates that Square Enix has a limited pool of talent and developers that often move back and forth to work on projects. At many points during KH3's development, he didn't have enough manpower to ensure speedy work.
"We had a plan of the period that it's going to take for us to create the content at the start of the project, and we laid out, after such and such years, we would need to add more personnel resources," Mr. Nomura told GameSpot.
"We had submitted it to our headquarters and had it approved, but internal personnel is very limited, and there are various different projects that happen within our company, so unfortunately timing did not work out. So we had to make due with the timing that was appropriate for the company...the company makes the decisions, so unfortunately sometimes it is out of my control."
I've long suspected these kinds of roadblocks were preventing Kingdom Hearts III's development cycle. Even now Square Enix is quite busy making a robust lineup of games, but back then it was developing Final Fantasy XV, FFXII remastered, and working on FFXIV updates--not to mention the unannounced projects that are likely in the works.
It's great to see that Square Enix is confident enough to finally release a 2018 launch date for the game, and I hope--along with millions of fans across the globe--the game won't be delayed again.
Kingdom Hearts III is slated to release in 2018 on PS4 and Xbox One.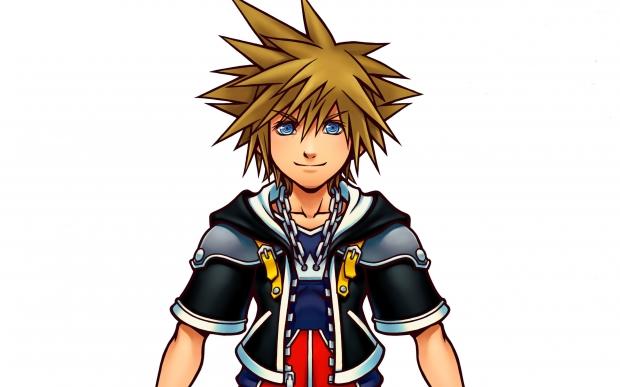 Related Tags