Nintendo kills New 3DS production in Japan
Nintendo phases out the original New 3DS handheld in Japan and replaces it with the $149 New 2DS XL model.

Published Thu, Jul 13 2017 1:17 PM CDT
|
Updated Tue, Nov 3 2020 11:54 AM CST
Nintendo has ceased production of the New 3DS handheld in Japan due to lackluster sales.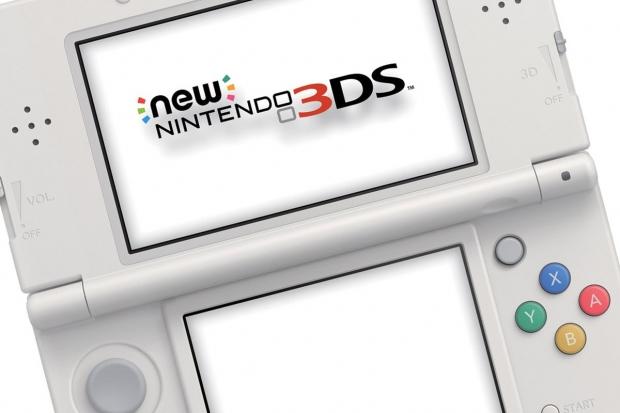 While Nintendo has no official plans to retire the full 3DS family of handhelds, the Japanese games-maker says it will no longer produce its base New 3DS handheld variant. While Nintendo hasn't said so outright, the logical reasoning behind this move is twofold: the company is making room for the accessible $149 New 2DS XL is currently slated to release later this month, and the New 3DS XL has sold more units than the base New 3DS handheld in Japan.
The Kyoto-based console-maker recently confirmed the 3DS handheld line will live alongside the new Nintendo Switch handheld-console hybrid, and that the new Switch hardware won't cannibalize its predecessor. Nintendo President Tatsumi Kimishima says that the Switch and 3DS "do not compete directly in terms of price point or playstyle," and that the company will "run these businesses separately and in parallel."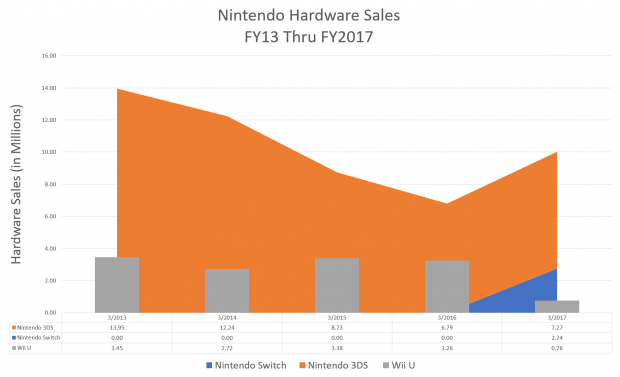 The 3DS handheld has been a tremendous boon for the company, especially during the Wii U generation. To date the 3DS family of handhelds, including the New 3DS and original 3DS models, has sold a total of 66.12 million units lifetime-to-date.
I've prepared the following graphs to give you a better idea of how the 3DS has impacted the company, and why Nintendo isn't ready to kill the system off yet.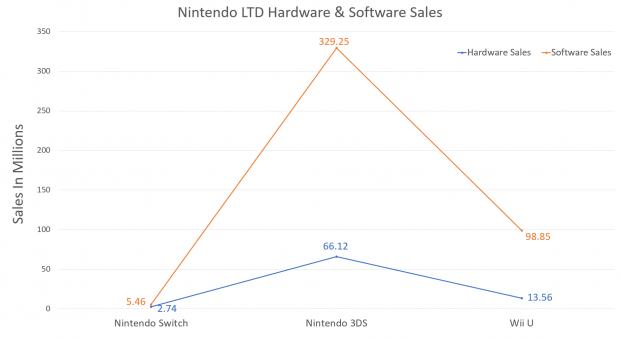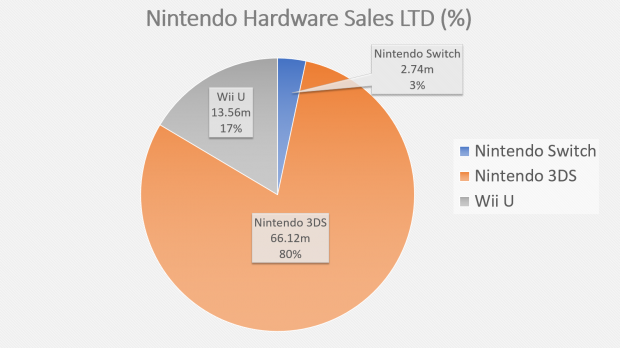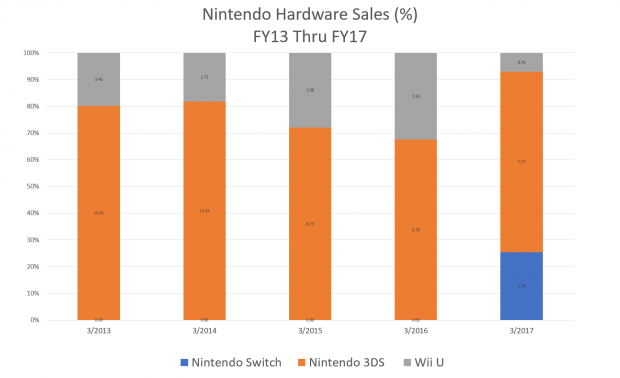 The Nintendo 3DS will likely live alongside the Nintendo Switch for 2-3 more years before being officially retired.
Related Tags