Samsung 4K TVs can stream PC games
Samsung enables built-in PC-to-TV Steam game streaming with new Steam Link app.

Published Mon, Jul 10 2017 6:20 PM CDT
|
Updated Tue, Nov 3 2020 11:54 AM CST
Samsung smart 4K TV owners can now stream Steam games from their PC right to their TV.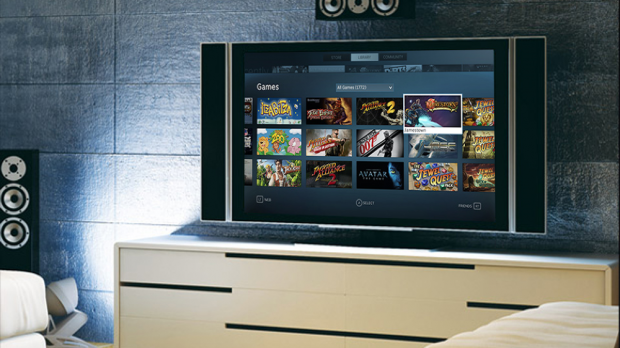 Samsung has rolled out an app that will enable PC-to-TV game streaming similar to Valve's Steam Link peripheral. The app, which is currently in its beta stage and only available to owners of Samsung's smart 4K UHD TV lineup, enables 1080p 60FPS game streaming across a Wi-Fi or wired home network. Valve notes that every game on Steam can be streamed in this way (users tapping the might of their desktop PCs to power remote Steam gaming), but 5GHz networks are advisable for demanding games.
This latest move is a result of Valve's partnership with Samsung to conveniently bring PC gaming into the living room space without any extra costs--a partnership that was announced at Steam's Dev Days event in 2016. A global release of the app is currently planned for a Summer launch.
Related Tags