Psyonix's mega-popular Rocket League has just celebrated its second birthday, and the developers celebrate with some impressive metrics.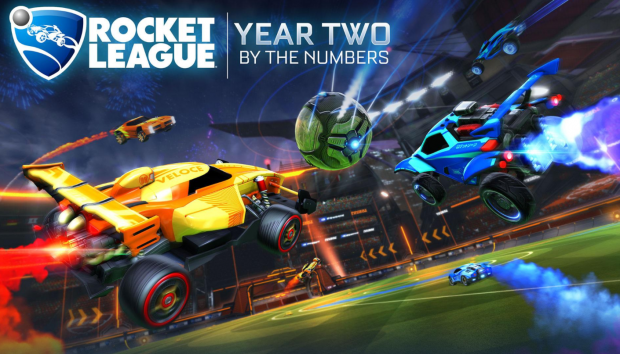 Rocket League is a prime example of an indie that has the envy of major publishers. In just two years, an estimated 33 million gamers have bought copies on all major platforms including PS4, Xbox One and PC, and are responsible for 1.5 billion matches played. Even after an explosive first year with $110 million in earnings, Pysonix's speed sports racer shows no signs of slowing down.
According to developer metrics, Rocket League has a massive weekly, monthly, and daily average players of 1.6 million, 3.3 million, and 6.1 million respectively. That's right, an average of 6.1 million users play Rocket League on consoles and PC. PS4 users make up most of that number with 47% of active players, with Xbox One behind at 32% with PC seeing 27% of the total active playerbase--given the PS4's massive 60 million strong install base this shouldn't be surprising.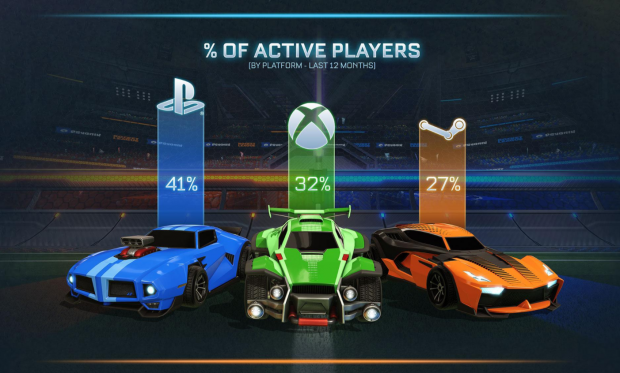 Rocket League's impressive numbers are set to skyrocket with the incoming release of a free-to-play version in China, the world's biggest spender on games. This move should make Psyonix many more millions year-over-year given how much Chinese gamers spend on microtransactions.
Pysonix will also bring the game to Nintendo's new Switch console-handheld hybrid later this year with full cross-play on all platforms except for PS4.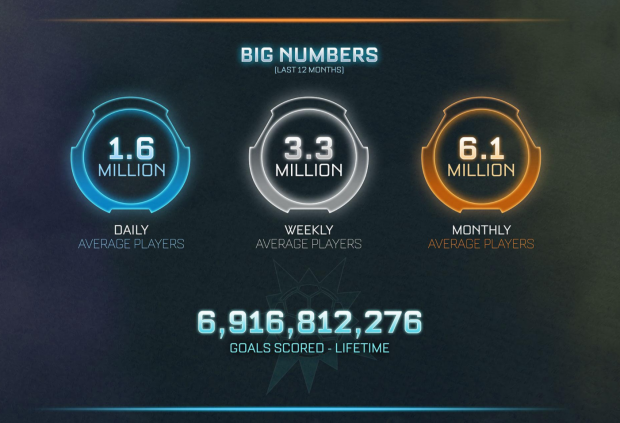 Then there's Rocket League's eSports division, which culminates in a massively popular series of tournaments that are watched by millions across the globe. Psyonix recently signed a deal with NBC to televise streams of Rocket League eSports events across the nation.
Amid strong expansion and even stronger earnings, the developer affirms that it's fully committed to updating Rocket League and treating it like a platform rather than a franchise. The game's Fall update will bring in a slew of new content and changes across the board, and go a long way with improving the already-strong bond Psyonix has with its community.