Zenimax sued for $1 million over Fallout 4 ad
Singer Dion DiMucci is suing Bethesda Softworks parent company Zenimax Media for 1 million over restricted use of a song.

Published Sat, Jul 8 2017 7:49 AM CDT
|
Updated Tue, Nov 3 2020 11:54 AM CST
Singer songwriter Dion DiMucci is suing Zenimax Media for their use of his song The Wanderer in a Fallout 4 ad.
DiMucci has filed a suit on July 2 against Fallout parent company Zenimax Media Inc. for the unauthorized use of The Wanderer in a live-action advertisement, and is seeking $1,000,000 in damages as well the removal of the video from all widespread video websites.
DiMucci claims that the live action advertisement harms his reputation and persona as a singer songwriter, and is seeking damages from Zenimax. The suit claims that the "repugnant" advertisement features "objectionable repeated homicides in a dark dystopian landscape where violence is glorified as sport," and is in direct violation DiMucci's rights as per his contract.
Although Zenimax had paid UMG Recordings for the license DiMucci's song The Wanderer, a specific clause in DiMucci's contract with UMG states that any artist must give advance consent of the commercial's content. In short, DiMucci claims that Zenimax never acquired his consent to use The Wanderer in the live-action Fallout 4 advertisement.
DiMucci seeks $1,000,000 in damages, the right to remove all videos of the damaging video, and for Zenimax to pay for all court costs.
Bethesda's official YouTube channel has since taken the video down, but the content remains up on various other official channels such as PlayStation Europe.
You can find a dump of the suit here.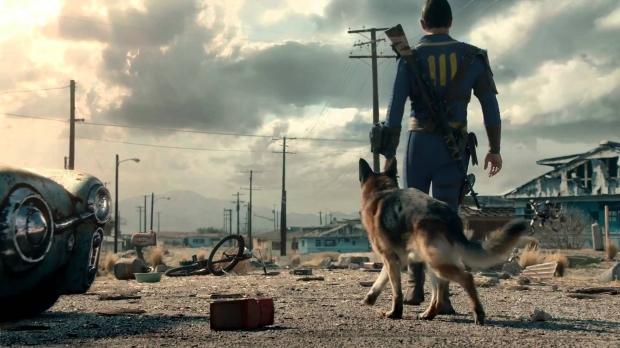 Related Tags