Watch Dogs 2 gets 4 player party mode
Ubisoft adds in a 4-player co-op and multiplayer party mode for Watch Dogs 2, giving players even more chances to wreak havoc.

Published Thu, Jun 29 2017 3:29 PM CDT
|
Updated Tue, Nov 3 2020 11:55 AM CST
Months after its release, Ubisoft is still updating Watch Dogs 2 with new content and features. This time the huge open-world hacktivist adventure is getting a four-player party mode for co-op free roam or multiplayer activities.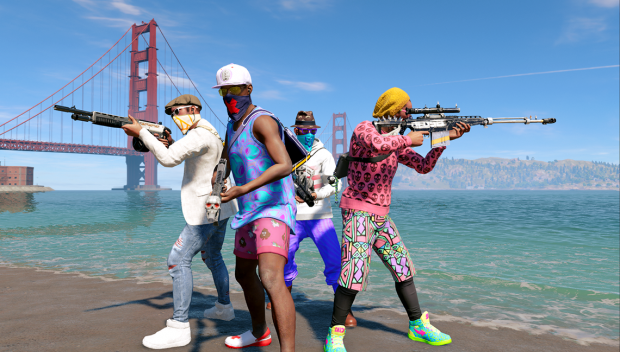 Watch Dogs 2's new four-player party mode allows gamers to team up with 2-4 players in private or public parties and go carousing across San Francisco. Sadly four-player parties can't actually do any co-op missions since the quests are specifically made for 2 player parties.
The update will go live on July 4th on all platforms, but don't expect any singleplayer fixes or updates/patches this time around.
I had a lot of fun in Watch Dogs 2 when it shipped last year, so if you're curious if you should pick the game up or not, check out our feature-length Watch Dogs 2 review.
MULTIPLAYER MODE LAUNCH - All multiplayer modes can now be launched manually using the Multiplayer app in your smartphone. No more waiting for events to spawn!

4-PLAYER PARTY MODE - The free roam you know and love is back - now, from the Multiplayer App in your smartphone, two to four friends can enter into a private or public party mode. Free roam around San Francisco causing havoc, or jump into any of these activities on-demand, all of which have been balanced for the optimal amount of 2-4-person tomfoolery:

4-player Party: Bounty

4-player Party: Invasion

4-player Party: PvP Loot Truck

4-player Party: Races

4-player Party: Showd0wn

4-player Party: Robot Boss Fight

4-player Party: DedSec - Virus
Related Tags