Ubisoft founders raise company stake to repel Vivendi
Ubisoft's founders acquire more company stake in an attempt to block Vivendi's looming takeover.

Published Tue, Jun 27 2017 2:18 PM CDT
|
Updated Tue, Nov 3 2020 11:55 AM CST
Ubisoft's founding Guillemot family has increased its stake of claim and voting rights within the company in an attempt to shield against the looming threat of a Vivendi takeover.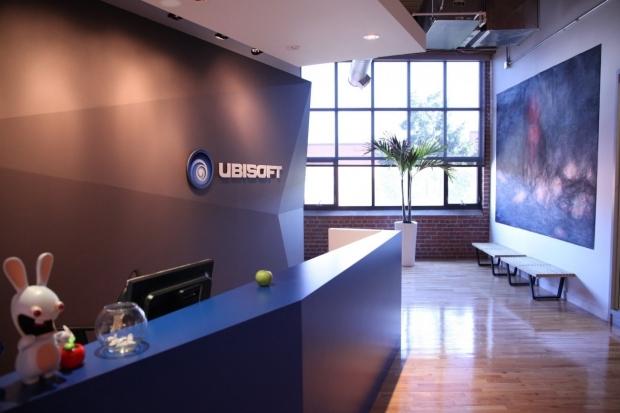 Following its latest acquisition, the Guillemot family now holds 13.6% of Ubisoft's share capital and 20.02% of the company's voting rights, Reuters today reported after viewing an AMF stock market regulation filing. Ubisoft, who's best known for making million-dollar blockbuster games like Assassin's Creed, has been embroiled in a battle for against French media giant Vivendi, who owns a considerable stake in the company. Vivendi has forcibly taken over Gameloft, one of the Guillemot family's companies, and the family fears the conglomerate will do the same to Ubisoft.
Vivendi currently holds 27% of Ubisoft's share capital and 24.5% of its voting rights, and experts believe that a hostile takeover could happen this year.
Following a strong showcase at this year's Electronics Entertainment Expo (E3 2017) where it showed off many key lucrative projects and games including Far Cry 5 and Assassin's Creed: Origins, Ubisoft stock has surged to record highs. As of June 26 Ubisoft shares sat at 52.50 euros.
Ubisoft's new four-year plan to embrace digital content has been paying off in dividends. In its Fiscal Year 2017, Ubisoft reported total sales earnings of $1.61 billion (1.45 billion euros), of which digital made up almost 50% of that revenue via digital game sales, microtransactions and in-game spending, and add-on DLC.
The French-based games-maker has future-proofed the bulk of its newer games with sustainable monetization paths, or PRI (player recurring investment). In last fiscal year ending March 2017, Ubisoft's yearly PRI earnings sat at 17% of total revenue, or $273.7 million. In FY2019 Ubisoft expects to push PRI earnings to 25% of all total revenues, or $584.1 million, up more than 113% year-over-year.
If Vivendi does take over Ubisoft the media giant will inherent a lucrative digital games roadmap for 2020 and beyond.
Related Tags