NBC to broadcast Rocket League eSports on TV
NBC is trying its hand at televised eSports broadcasts, starting with Rocket League.

Published Wed, Jun 21 2017 4:32 PM CDT
|
Updated Tue, Nov 3 2020 11:55 AM CST
Rocket League developer Psyonix has partnered with NBC Sports Group to broadcast televised eSports tournaments centered around the popular multiplayer game.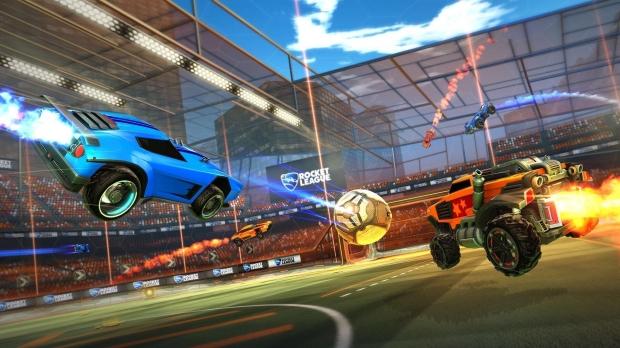 As eSports flourishes, more and more major entertainment broadcasters are getting involved. eSports content is typically consumed via spectators on the internet, but NBC wants to do their part to bring the growing games phenomenon to the television world. Per the recent agreement, NBC Sports will televise Rocket League tournaments starting with the first-ever $100,000 2v2 international Rocket League tournament. The Grand Finals phase of the tournament will be shown on NBC Sports on August 26-27. NBC has kept their eye on the eSports world for quite some time, and wants to grow well past Rocket League to help bolster its network viewership.
"We looked at lots of different games in lots of different genres," Rob Simmelkjaer, senior vice president of NBC Sports Ventures, told Mashable.
"We ultimately landed on Rocket League for a number of reasons. Number one, it's growing at a nice clip. We see its audiences are growing. It's got great buzz out there; the [Rocket League Championship Series] did pretty well this summer."
Simmelkjaer affirms that this is just the beginning for NBC's eSports venture, and that the company has talked to other major publishers to open up more opportunities. We could see big-name shooters like Call of Duty WWII televised on the network soon.
"I think that we are going to look to make this our foundation as we build a house, and we'll add on more, whether its expanding this format to other games and other times, or whether it's also branching off into other formats. We have relationships with all the publishers, we're aware of everything going on, we are regularly talking to pretty much everybody in the industry about what they're doing."
Other major networks are trying to tap the rich vein of eSports, including ESPN2, who will televise Heroes of the Storm tourneys, and TBS, who will likewise show Injustice 2 tournaments on the cable channel.
Related Tags