Over 40 Xbox One games will get Xbox One X enhancements
Xbox's Phil Spencer says that 30+ Xbox One titles will be optimized with Xbox One X enhancements, ranging from 4K, FPS boosts, and more.

Published Jun 19, 2017 6:23 AM CDT
|
Updated Tue, Nov 3 2020 11:55 AM CST
E3 2017 - Microsoft will have more than 40 games enhanced on Xbox One X when the console ships this November, and Xbox exec Phil Spencer discusses how much work goes into enhancing games on the new console.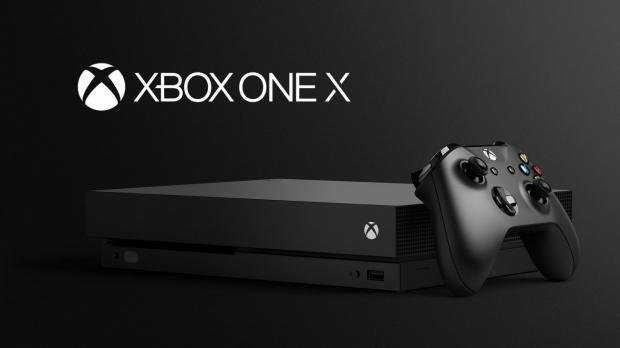 As we've said multiple times, not every game will run at native 4K 60FPS on the Xbox One X - in fact, most of them won't. This is something that Xbox division head Phil Spencer has also said and iterated upon since the $499 Xbox One X was announced at E3 2017. Developers have total free reign to use the Xbox One X's higher-end power as they see fit, which includes the 6TFLOPs Polaris-derived GPU alongside a 2.3GHz Jaguar "Evolved" CPU, 12GB GDDR5 RAM at 326GB/sec, and a slew of other optimizations like DirectX 12 built right into the GPU's command processor, support for FreeSync 2, and the ability to hit native 4K with HDR enhancements and adequate frame rates.
Here are some of the ways that Xbox One games will natively play better on Xbox One X even without upgrade patches:
Performance

Smoother frame rates in Xbox One games with dynamic resolution scaling at full max resolution

Improved texture filtering

Game DVR

Dramatically faster loading times
The Xbox One X's native gameplay boost is comparable to Sony's Boost Mode feature on the PlayStation 4 Pro, which improves the performance of games that don't yet have specific PS4 Pro patches.
Microsoft has promised that all existing and new Xbox One games will run better on the Xbox One X by default thanks to the system's hardware, but developers have to add in Xbox One X Enhancement Upgrades to their games for the titles to fully leverage the console's power and enable features like native 4K textures, dynamic resolution scaling, 4K checkerboarding with HDR, improved FPS, improved draw distances, etc.
Xbox's Phil Spencer confirmed that over 40 games would have Xbox One X enhancements at Microsoft's E3 2017 showcase, and recently talked about how easy it is for developers to bring over 4K assets from their PC builds to run on the Xbox One X.
"The upgrade path was a design point for us, for developers that have 4K versions of their PC games that they would be able to quickly bring that over to Xbox One X with 4K updates," Xbox division manager Phil Spencer said in a recent interview with Giant Bomb.
Spencer goes on to say that developers have a massive asset with the Xbox One X Development Kit, which is supercharged with beefier specs, a huge toolset optimized for important specific features from PC versions of games, and a transfer wire that can deliver insane reams of data at quick speeds.
"The biggest start in all of Xbox One X to date is really been the development kit. The focus with the developer...we wanted to build the absolute best development kit we've ever built. All of this industry has been about enabling developers, if you can enable devs to be productive on your platform you're going to get great games that look great."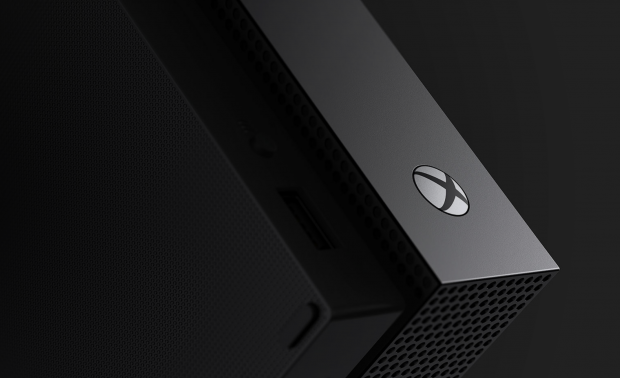 In many ways, the way Microsoft is handling its Xbox One X Enhancement Program is similar to the way Sony handles its Forward Compatibility patches on the PS4 Pro. Bear in mind that developers have final say in how, when, and if said Forward Compatibility or Xbox One X Enhancements come to either console.
PIX, which is the Performance Inspector tool, is an invaluable asset that allows developers easily scan their games on PC and make profiles (such as 4K or other profiles) that can then optimized specifically for consoles and brought over to the Xbox One X.
"Secondly, addressing the hardware directly via their API and with access to console-specific GPU extensions again adds to the advantage of a fixed platform box. And finally, they point to their optimization software - PIX (Performance Inspector for Xbox) - as a tool that provides the path to console-specific optimizations that PC simply cannot get," Digital Foundry's Richard Leadbetter said in a pre-E3 Xbox One X preview.
Read Also: Why Xbox doesn't mandate 60FPS on Xbox One X
Phil Spencer goes on to illustrate the devkit's hardware and software and how it arms developers to bring the best of their games over to the Xbox One X:
"It's not just the devkit's hardware itself, it's the XDK and all of the tools we put in. So designing the Xbox Development Kit and the XDK software I said 'I want a team to be able to bring their 4K version over quickly'. And we did some things like PIX--PIX is our profiling tool that we've had on console forever--we brought it over to Windows so developers could start seeing that they could bring their 4K profiles back to console and have the same profile in both places."
"But the XDK and the software is really about allowing devs to easily and quickly bring their games running at 4K over," he said.
Xbox One X confirmed specs
SoC: Highly customized 360mm² AMD System-on-Chip built on 16nm FinFET
GPU: Polaris-derived GPU with 40 Compute Units at 1172MHz, 6TFLOPs of Compute Performance
CPU: Custom x86 "Jaguar Evolved" 8-core CPU at 2.3GHz, 4MB L2 cache
Memory: 12GB GDDR5 memory with 326GB/s bandwidth (12x 6.8GHz modules on a 384-bit bus)
Storage: 1TB 2.5-inch HDD
Media: 4K UHD Blu-ray player
From what we've heard from key developers, the upgrade path is actually quite smooth and easy for Xbox One X enhanced games. For example, it only took Turn10 two days to get Forza 6 running in native 4K at 60FPS on the Xbox One X.
ARK developer Studio Wildcard says that bringing PC assets to Xbox One X is fast and easy, and even says the console's power is phenomenal.
"The Xbox One X is great. Everything from the devkits is so much easier to develop for. It's faster in all sorts of ways, especially for us developers it's easier to iterate.
"Overall, the quality is going up a lot. It would have been easy to say, hey, let's just take the Xbox One version and crank up the resolution, but actually we've brought over some enhanced effects from PC. We've actually got volumetric lighting and clouds on Xbox One X, higher draw distance that is equal to PC's Epic settings, higher resolution textures, etc," Studio Wildcard's Jesse Rapczak said in a recent interview with Geoff Keighley at E3 Live.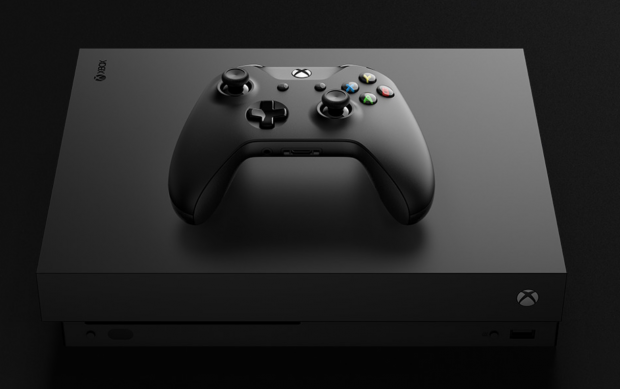 The list of Xbox One X Enhanced games will grow over time, Spencer asserts, and devs with PC versions of their games will benefit from this easy upgrading process.
"We actually had to hold that list back. The list of games that people are going to be able to play that are enhanced for the Xbox One X...it's a great list. There will be more games to come," he said.
"So I think people are going to be excited mainly because of developers are doing the work and it's not that challenging if they have a 4K version."
Sony's Mark Cerny has affirmed that PS4 Pro's Forward Compatibility patches take very little effort, meaning devs don't have to spent much time or effort getting their games to run better on the PS4 Pro via upgrades and updates.
The following Xbox One games will get varying degrees of Xbox One X enhancements, including checkerboard and native 4K texture upgrades, frame rate tweaks, HDR support, and more:
Ark: Survival Evolved - 1080p/60FPS

Astroneer

Battlefield 1

Dead Rising 4

Dishonored 2

DOOM

Dovetail Games Euro Fishing

Elder Scrolls Online

Elite Dangerous - 4K patch coming at launch

Everspace

Fallout 4

Farming Simulator 17

Final Fantasy 15

For Honor

Forza Horizon 3

Gears of War 4 - 4K/30FPS for Campaign/Horde and 4K/60FPS for Versus, HDR Support - 1080p owners get higher resolution textures, the fully dynamic shadows, improved reflections

Halo Wars 2

Hitman

Homefront: The Revolution

Injustice 2

Killer Instinct

Mantis Burn Racing

Middle Earth: Shadow of War

Minecraft

Outlast 2

Paladins: Champions of the Realm - Native 4K/60FPS

Portal Knights

Pure Chess

Resident Evil 7

RiME

Rocket League

Skyrim SE

Slime Rancher

SMITE - Native 4K/60FPS

SUPERHOT

Tekken 7

The Surge

Titanfall 2

Tom Clancy's Ghost Recon Wildlands

Warhammer: End Times - Vermintide

We Happy Few

Witcher 3

World of Tanks
The Xbox One X releases on November 7, 2017 for $499.
Related Tags