Destiny 2 on Xbox One X: 30FPS with no enhancements
Destiny 2 will play exactly the same on PS4 Pro and Xbox One X, despite the performance discrepancy between the consoles.

Published Thu, Jun 15 2017 2:30 PM CDT
|
Updated Tue, Nov 3 2020 11:55 AM CST
E3 2017 - Bungie confirms that Destiny 2 will run at 4K 30FPS and deliver the same exact experience on both PlayStation 4 Pro and Microsoft's new high-end Xbox One X.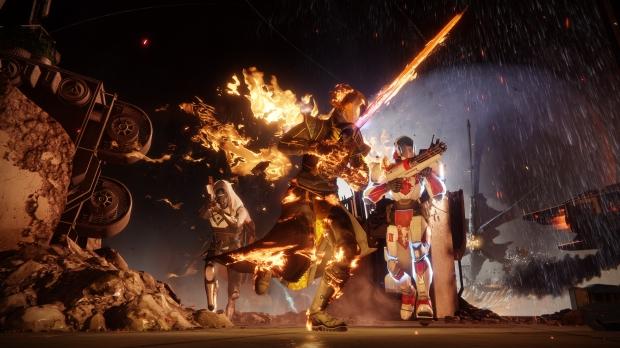 Microsoft's new $499 Xbox One X (previously "Project Scorpio") might be a good leap ahead of Sony's PlayStation 4 Pro, with the Xbox One featuring a 6TFLOP GPU, 12GB of GDDR5 RAM at 326GB/sec, and a massively customized Jaguar CPU at 2.73GHz, but that extra horsepower won't be tapped in Destiny 2--at least not at launch.
Bungie has confirmed to WCCFtech that Destiny 2 on consoles will have performance parity on both systems, meaning the game won't run better on Xbox One X despite its beefy hardware boost.
Bungie Design Lead Lars Bakken told the outlet that Bungie is "aiming to deliver the same experience on all platforms, and so far, there are no specific enhancements planned for Xbox One X."
The developer previously said that Destiny 2 will run at 4K 30FPS on both PlayStation 4 Pro and Xbox One X, but gamers expected at least some sort of enhancements on the stronger console--frame rate jumps, more graphical features, etc. If you want to play Destiny 2 at 4K 60FPS, you'll have to play it on PC.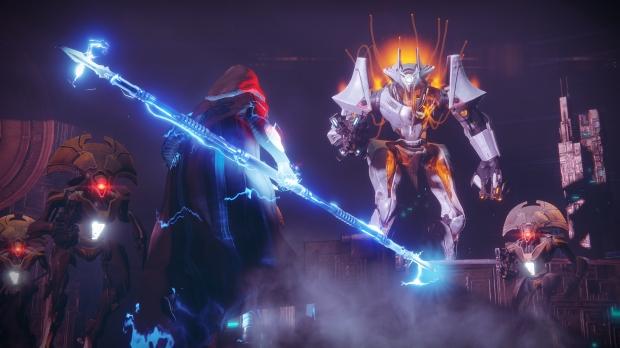 One of the main reasons that Bungie may not be focusing on Xbox One X enhancements is because of the massive effort its put into Destiny 2 on PC. The developer affirms that Destiny 2 on PC is a massive undertaking and will tap the full brunt of PC hardware, and has teamed up with NVIDIA to ensure 4K 60FPS on the platform with NVIDIA GeForce GTX 1080 Ti video cards.
Bungie confirmed that Destiny 2 on PC will feature multiple native features welcome to the platform, including uncapped frame rates, 21:9 UltraWide support, FOV sliders, mouse and keyboard support, and 4K 60FPS support.
"We know we have to come out of the gate and be legit on day one. So we tried to focus on the things that we think will most say, to the PC gamer, 'we hear you, we love you and we want to support you,'" Bungie's Luke Smith said in a recent interview with PC Gamer.
"One of the key factors we looked at when coming to PC is that we don't want anybody looking at the game as a console port. We wanted to make sure that it feels like a PC game, it plays like a PC game. We've gone and changed things, like if you were to compare side-by-side screenshots, you'll find that the reticle is slightly below center on consoles. It's dead center on the PC."
Destiny 2 won't have enhancements on Xbox One X when the premium $499 console launches on November 7, 2017, but the game could be updated in the future.
Given Bungie has signed a multi-year marketing deal with Sony for exclusive content in Destiny and Destiny 2, it's possible that the rival console-maker is pushing parity between the two platforms.
Destiny 2 will release on September 6, 2017 on Xbox One and PS4, including the Xbox One X and PlayStation 4 Pro. The game's PC release is slated for October 24, 2017.
Related Tags