E3 2017 - Metro Exodus represents a new horizon of scope and depth for the landmark FPS series.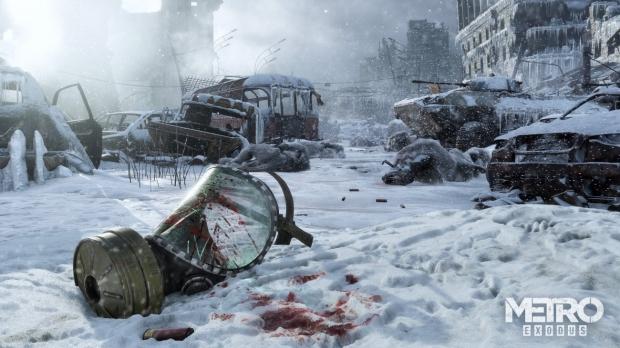 4A Games has been working on its new Metro Exodus game for three years now, and promises a staggering level of freedom and exploration for players. The next-gen FPS takes place in huge "continent-spanning" open-world environments filled with hostile life, post-apocalyptic ruins, loot, and unique interactive opportunities.
4A Games leverages new technologies like dynamic weather, a true day-to-night cycle, and a full year's of seasons from spring to winter to breathe new immersive life into post-nuclear Moscow, all with the deadly action-packed FPS survival the series is known for.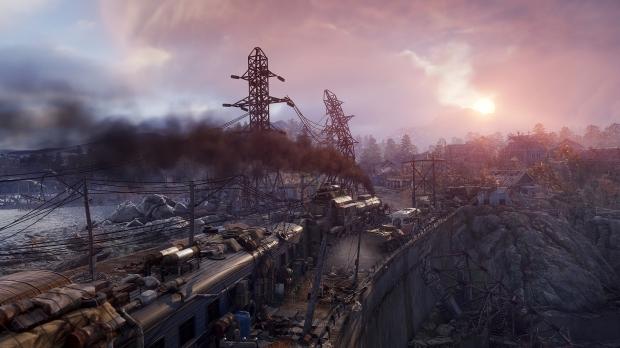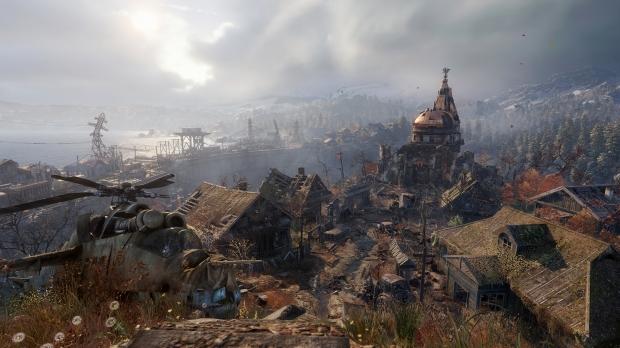 From everything we know so far about Metro Exodus it's no wonder that 4A Games is calling it their most ambitious project yet. "We are so proud to finally be able to reveal our next Metro game to the world, and would like to thank all the Metro fans for their patience," said Andriy Prokhorov, Creative Director and co-founder at 4A Games.
"Metro Exodus has been in development for three years between our Malta and Kyiv studios, and represents our most ambitious project yet."
Metro Exodus takes place in the year 2036, and continues Artyom's story where it left off after Metro: Last Light. The game is directly sourced from Dmitry Glukhovsky's Metro novel series including Metro 2033 and the most recent Metro 2035.
Combined with an engaging story of action, drama, and survival, the massive non-linear worlds and exploration make Metro Exodus the "greatest Metro adventure yet."
Metro Exodus is slated to release sometime in 2018 on Xbox One, PlayStation 4, and PC. The FPS will have enhancements on Microsoft's new $499 Xbox One X console, and you can bet that it'll push the market's top video cards to their limit.
Check below for a huge smattering of info about Metro Exodus.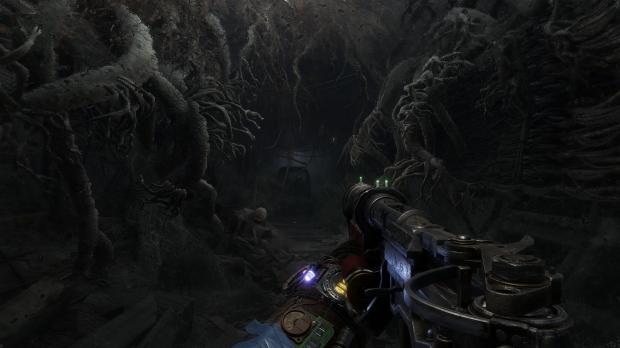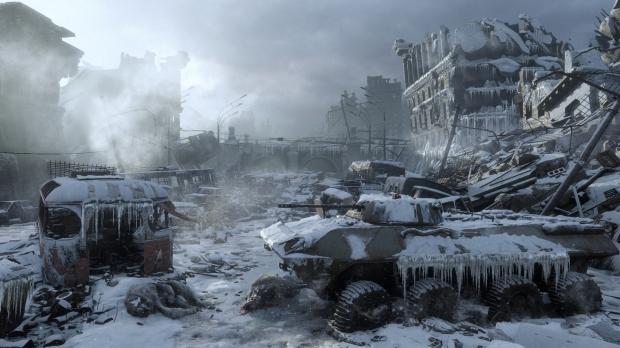 MORE ABOUT METRO EXODUS

The year is 2036.

A quarter-century after nuclear war devastated the earth, a few thousand survivors still cling to existence beneath the ruins of Moscow, in the tunnels of the Metro.

They have struggled against the poisoned elements, fought mutated beasts and paranormal horrors, and suffered the flames of civil war.

But now, as Artyom, you must flee the Metro and lead a band of Spartan Rangers on an incredible, continent-spanning journey across post-apocalyptic Russia in search of a new life in the East.

Metro Exodus is an epic, story-driven first person shooter from 4A Games that blends deadly combat and stealth with exploration and survival horror in one of the most immersive game worlds ever created.

Explore the Russian wilderness across vast, non-linear levels and follow a thrilling story-line that spans an entire year through spring, summer and autumn to the depths of nuclear winter. Inspired by the novels of Dmitry Glukhovsky, Metro Exodus continues Artyom's story in the greatest Metro adventure yet.

Embark on an incredible journey - board the Aurora, a heavily modified steam locomotive, and join a handful of survivors as they search for a new life in the East

Experience Sandbox Survival - a gripping story links together classic Metro gameplay with new huge, non-linear levels

A beautiful, hostile world - discover the post-apocalyptic Russian wilderness, brought to life with stunning day / night cycles and dynamic weather

Deadly combat and stealth - scavenge and craft in the field to customize your arsenal of hand-made weaponry, and engage human and mutant foes in thrilling tactical combat

Your choices determine your comrades' fate - not all your companions will survive the journey; your decisions have consequence in a gripping storyline that offers massive re-playability

The ultimate in atmosphere and immersion - a flickering candle in the darkness; a ragged gasp as your gasmask frosts over; the howl of a mutant on the night wind - Metro will immerse and terrify you like no other game...