Project Scorpio costs $499, says Geoff Keighley
Microsoft's new high-end console will only cost $499, according to Geoff Keighley.

Published Sun, Jun 11 2017 11:31 AM CDT
|
Updated Tue, Nov 3 2020 11:55 AM CST
E3 2017 - Microsoft's new enthusiast-grade console will have a lower $499 price tag associated with it, according to games personality Geoff Keighley.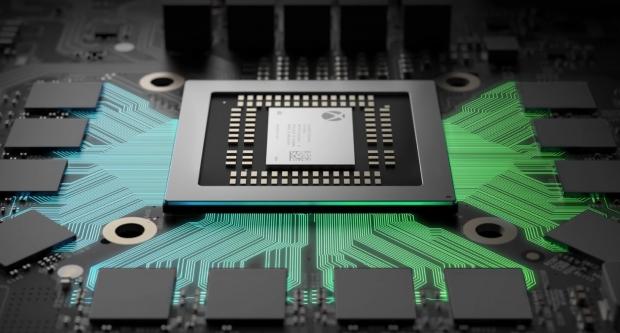 Given Project Scorpio is capable of hitting native 4K 60FPS at Ultra PC equivalent settings in games like Forza 6 I personally think $499 is a great price for the console itself. There were reports that Project Scorpio would be called Xbox One 10S and become a "4K PC in your living room," but based on that price, I'm not so sure. Project Scorpio will absolutely be a nexus that taps the Windows 10 PC ecosystem with cross-app, cross-gaming, and cross-feature functionality, accompanied with native 4K gaming and entertainment to boot.
I can now say with confidence Project Scorpio is $499. Unless something changes today, that is what will be announced.

— Geoff Keighley (@geoffkeighley) June 11, 2017
There's lots of hubub from journalists and analysts like Wedbush Securities' Michael Pachter that say Microsoft needs to release Project Scorpio at $399 to be competitive. This isn't true: Microsoft is already competitive against Sony, albeit in a different way. Explaining how Microsoft's Xbox division makes its money is actually a long and involved process, but I invite you to read more on it here.
Xbox isn't losing, Sony isn't pummeling it into the dust, and there's lost of misinformation and misconceptions floating around.
Project Scorpio is the high-end enthusiast sector of the Xbox division, and based on the pre-E3 performance the console can hit, I think it's a great price. Consider this: a single 4K-ready graphics card can cost $499 alone, and that's just the video card. I'm surprised that Microsoft can hit native 4K 60FPS with its highly customized 2.7GHz 8-core Jaguar CPU in tandem with a 1172MHz Polaris GPU with 6TLOPS of compute power, but we have to remember that this technology has been scaled, tweaked, and adjusted in a series of vigorous years-long testing scenarios.
By starting with Polaris GPUs and Jaguar CPUs, Microsoft was able to keep the price down to just $499 while providing performance that up-jumps Sony's PlayStation 4 Pro console. If Project Scorpio used Vega/Polaris and Ryzen as we originally thought it'd likely cost $599 or more.
Of course, we don't know the full price of Project Scorpio, and we'll have to wait until Microsoft's E3 2017 presser launches today at 5PM EST / 3PM PST.
Project Scorpio confirmed specs
SoC: Highly customized 360mm² AMD System-on-Chip built on 16nm FinFET
GPU: Polaris-derived GPU with 40 Compute Units at 1172MHz, 6TFLOPs of Compute Performance
CPU: Custom x86 "Jaguar Evolved" 8-core CPU at 2.73GHz, 4MB L2 cache
Memory: 12GB GDDR5 memory with 326GB/s bandwidth (12x 6.8GHz modules on a 384-bit bus)
Storage: 1TB 2.5-inch HDD
Media: 4K UHD Blu-ray player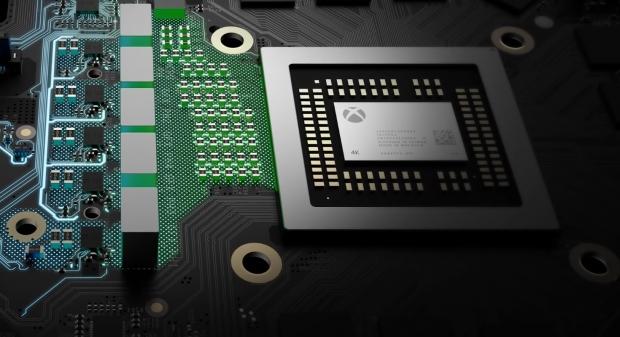 Project Scorpio coverage index
Related Tags