Richard Hammond, the former star of Top Gear, has been airlifted to the hospital after being involved in a serious crash in a Swiss mountain race while filming for his new second season of the automotive show The Grand Tour.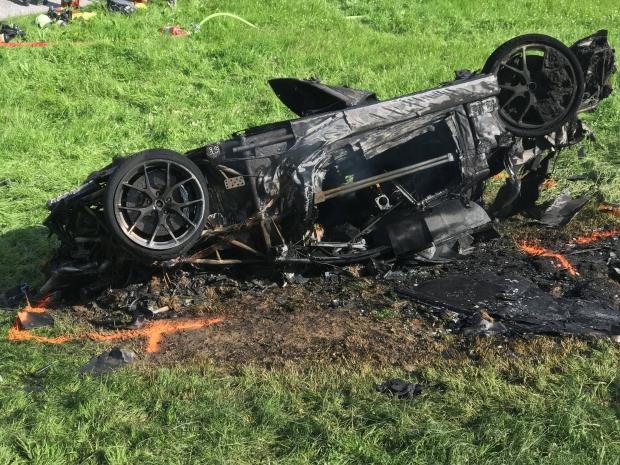 The 47-year-old Hammond crashed the fully electric Concept One hypercar on a road that was closed for the Bergrennen Hemberg race, according to the reports.
Hammond was rushed to the hospital but fortunately didn't suffer any serious injuries. He was flown by Air Ambulance to the hospital in St Gallen to be checked over revealing fracture to his knee. Thankfully, no one else was in the car or involved in the accident.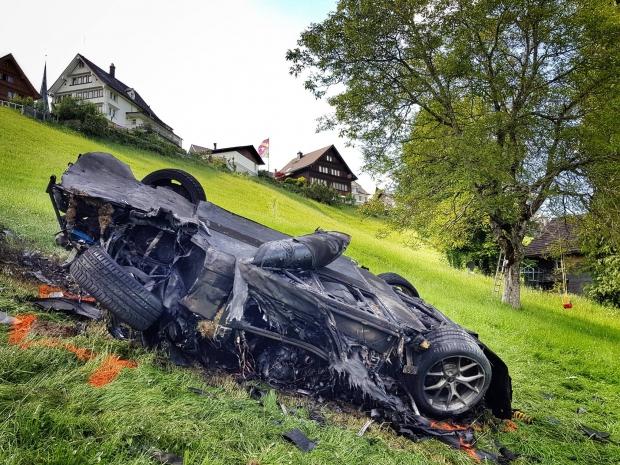 Jeremy Clarkson described the accident as "the biggest and most frightening crash" he has ever seen.
The cause of the crash is unknown and is being investigated, but we know that Hammond was driving Rimac Automobili's Concept One, which burst into flames after the crash.
A spokesperson for The Grand Tour said: "Richard was conscious and talking, and climbed out of the car himself before the vehicle burst into flames."
Concept One is a fully electric hypercar with 1,224 HP and a maximum speed of 335 km/h (220 mph) and has been known to beat Porsche's fastest supercar the Porsche 918 Spyder.