EA has announced Ghost Games' new Need for Speed game for a release this November.
Need for Speed Payback has a very Fast & Furious vibe to it, and its singleplayer campaign is focused on a story of "betrayal and revenge." EA promises that Ghost Games' new racer is an "explosive adventure is filled with intense heist missions, high stakes car battles, epic cop pursuits and jaw dropping set pieces," and describes Need for Speed Payback as an action driving fantasy.
"Set in the underworld of Fortune Valley, players will drive as three distinct characters reunited by a quest for vengeance against The House, a nefarious cartel that rules the city's casinos, criminals and cops. They will take on a variety of challenges and events as Tyler, the Racer; Mac, the Showman; and Jess, the Wheelman to earn the respect of the underground. Featuring the deepest customization from the series, players can truly craft a personalized and unique ride, or spend hours finding and tuning an abandoned derelict into a supercar. They can then push their cars to the limit and raise the stakes by betting on their own performance, where they can either multiply their winnings or risk losing it all."
Read Also: Need for Speed Payback has microtransactions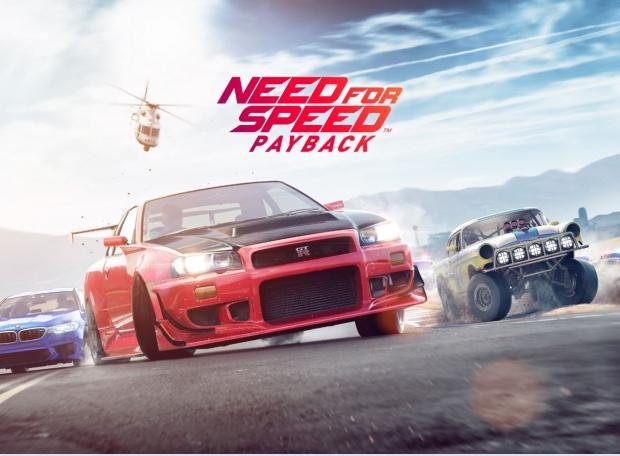 Origin and EA Access subscribers will get a 10-hour early trial for Need for Speed Payback starting Thursday, November 7. Gamers who pre-order the $79.99 deluxe edition get three full days early access as well as five unique cars, including:
Nissan 350Z 2008

Chevrolet Camaro SS 1967

Dodge Charger R/T 1969

Ford F-150 Raptor 2016

Volkswagen Golf GTI Clubsport 2016
Ghost Games has promised that Need for Speed Payback can be played offline, so need to worry about always-online awkwardness.
"So, when release day rolls around for the next Need for Speed, you will be able to play through a single-player experience completely offline," Ghost Games confirmed.
Need for Speed Payback will be available on November 10, 2017 on PS4, Xbox One and PC.