Middle-earth Shadow of War delayed
Monolith's new Lord of the Rings epic has been delayed by two months on all platforms.

Published Fri, Jun 2 2017 6:34 PM CDT
|
Updated Tue, Nov 3 2020 11:55 AM CST
Monolith delays Middle-earth: Shadow of War by two months to ensure the game lives up to expectations.
Middle-earth: Shadow of War, the sequel to 2014's popular Middle-earth Shadow of Mordor, has been delayed past its original August release date and is launching on October 10, 2017 on PS4, Xbox One, PS4 Pro, Project Scorpio and PC. As Shadow of War is a massive undertaking with tons of new content, overhauls, and native 4K support on consoles, the developers at Monolith will use the extra two months to apply polish and optimizations to deliver the "highest quality experience."
"Middle-earth: Shadow of War expands gameplay in every dimension, including the massive open world, the story, the RPG systems, and personal player stories of the Nemesis System," Monolith said in a recent blog post. "As with Middle-earth: Shadow of Mordor, Monolith is committed to delivering the highest quality experience. In order to do this, we have made the difficult decision to move our launch date to ensure that Middle-earth: Shadow of War will deliver on that promise."
The devs promise to drop new content and updates at E3 2017 in a few weeks.
"We understand that it might be disappointing to have to wait a little longer for the release and are sorry for the delay, but we are working hard to make an amazing game. We're excited to show more at E3."
Read Also: Middle-earth: Shadow of War PC specs revealed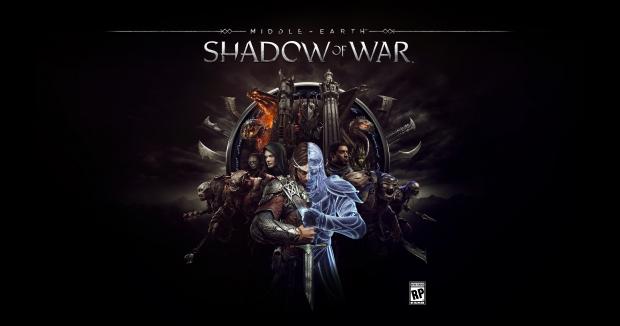 Based on what we've seen so far, Shadow of War looks pretty impressive, and the game will leverage the full brute power of Microsoft's new high-end Project Scorpio console with native 4K visuals.
Middle-earth: Shadow of War releases on October 10, 2017 on PS4, Xbox One and PC. Regions like Australia, New Zealand and Japan will have a different release date.
"Experience an epic open-world brought to life by the award-winning Nemesis System. Forge a new Ring of Power, conquer Fortresses in massive battles and dominate Mordor with your personal Orc army in Middle-earth: Shadow of War. Go behind enemy lines to forge your army, conquer Fortresses and dominate Mordor from within.

"Experience how the award winning Nemesis System creates unique personal stories with every enemy and follower, and confront the full power of the Dark Lord Sauron and his Ringwraiths in this epic new story of Middle-earth. In Middle-earth: Shadow of War, nothing will be forgotten."
Related Tags