GTA publisher on Switch: we're there front and center
Take-Two enthusiastic about the Switch, but don't expect GTA V or Red Dead Redemption 2 to ever cross over.

Published Thu, Jun 1 2017 6:26 PM CDT
|
Updated Tue, Nov 3 2020 11:55 AM CST
Take-Two Interactive, the parent company for major games like Grand Theft Auto, Red Dead Redemption, and the NBA 2K series, says it will support Nintendo's new Switch handheld-console hybrid with games as long as the install base is there. Just don't expect its biggest franchised hits to cross over.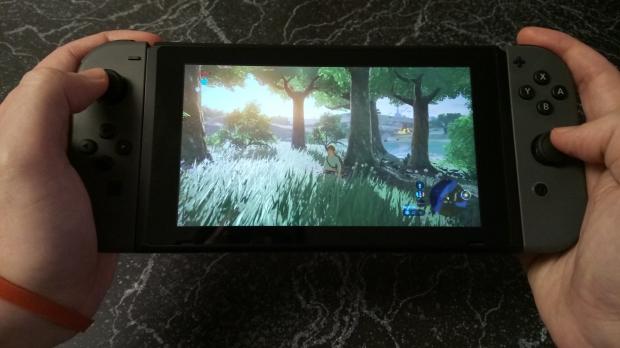 Take-Two Interactive CEO Strauss Zelnick believes in Nintendo's new Switch console, and affirms the company will support the system in its formative years with one of its most lucrative sport titles, NBA 2K18. "We're there, front and center. We have basketball coming for the platform, and we consider ourselves in a very important partnership with Nintendo. We believe in it, and we see it the way they do: we think it's going to be a successful launch," Zelnick said at Cowen and Company's 45th Annual Technology, Media & Telecom Conference.
But Zelnick also highlights the business elements of supporting the Switch, iterating that it's still too early to call the Switch a bona-fide success, despite strong initial sales, massive demand, and snowballing momentum. Whether or not Take-Two continues to bring key games to the Switch depends on the system's install base--and even then the company will be very selective in which games it brings to the console (so don't expect GTA V or Red Dead Redemption 2).
"It remains to be seen how [the Switch] does, but we're excited about it. Assuming there's an install base we'll be there...not with all of our titles, but selectively," Mr. Zelnick affirmed.
Although the Switch is expected to accrue a sizable 12.74 million install base by the end of March 2018, the Switch still pales in comparison to huge install bases of Sony's PlayStation 4 and Microsoft's Xbox One, who have accumulated tens of millions of sales. For instance, Sony's PlayStation 4 console has sold 60 million units to date.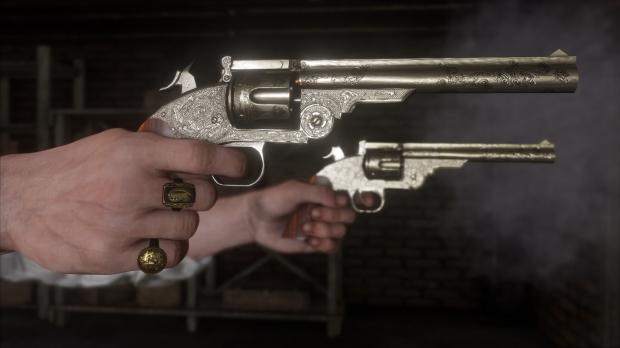 We've already highlighted some of the major barriers surrounding the Nintendo Switch and why key publishers likely won't ever bring over certain popular properties to the system.
Here are some of the major reasons why the Nintendo Switch likely won't get certain games, and why it won't be seen as a natural extension of the current console cycle, but instead its own unique system.
All of these apply to why Take-Two won't ever bring GTA V or Red Dead Redemption 2 to the platform:
Lower-end specifications compared to current-gen consoles mean developers must "port" games over and dial-back performance

No established online infrastructure that allows developers and publishers to monetize games (this is coming in the future, but it remains to be seen how Nintendo will handle it)

Can be played offline only, meaning developers have no way to monetize or track players' habits

Component shortages potentially hold back install base, possibly making the system seem like a risk

Install base isn't nearly big enough to justify spending on big-budget ports/adaptations
But there are exceptions, of course: EA is bringing a FIFA port to the console, complete with multiplayer play and microtransactions, and Starbreeze is bringing Payday 2 over as well, which also features online play. Then we have Take-Two's NBA 2K18, which is one of the publisher's most lucrative annualized sports franchises.
However we could say that these titles are experimental, and big-name publishers will base their future support of the system around how well these games perform.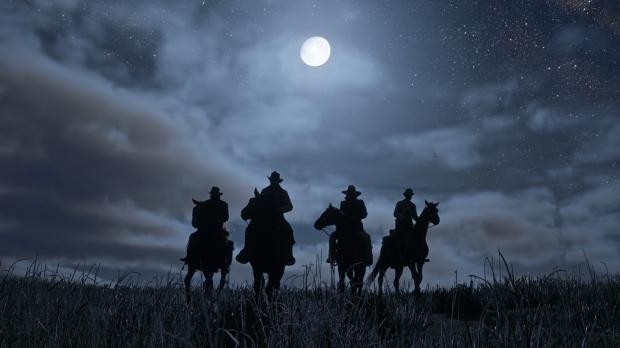 Nintendo has enjoyed massive success with the Switch's launch, reporting 2.74 million console sales in its first month, which contributed to a huge 521% boost in year-over-year profits.
Nintendo's shares are also climbing by the day and recently skyrocketed to their highest point in 8 years after the reveal of Monster Hunter XX announcement on the Switch.
Whether or not the Switch continues breaking barriers depends on continued support form third parties like Take-Two Interactive, but key publishers are still reticent to see the Switch as a major contender in the console space. Therefore it may be some time before we see certain games arrive on the console, and that's a frustrating thing for consumers for sure.
Related Tags