Capcom wants to strategically tap its wealth of IPs for re-releases, remasters, and sequels, but it may not have to manpower to do so.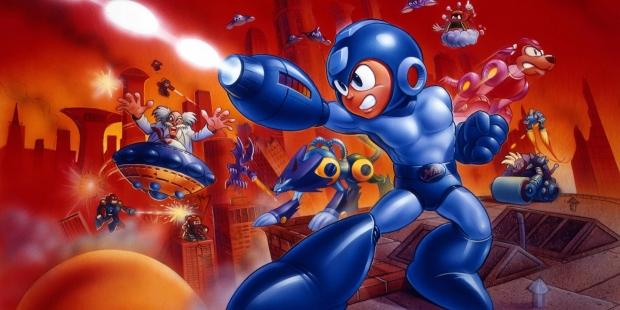 In a recent interview with Japanese publication Toyokaizei, Capcom President and Chief Operating Officer Haruhiro Tsujimoto confirms the company will pursue revitalizing dormant franchises, and we may see classic and even retro games make a resurgence. "I want to proceed with the restoration of dormant titles, but there are many problems that I have to deal with," Mr. Tsujimoto said.
Capcom's president goes on to iterate that the company is busy doing lots of things at once, including working on IPs, sequels, mobile games, and analyzing data--all on top of trying to find ways to resurrect old IPs.
"One of these problems is a shortage of people. Although we are strengthening the recruitment of developers and training is steadily progressing, the evolution of the game industry is very fast and more developers are needed. In fact, in addition to new titles of existing titles, rework of dormant titles, and further development of completely new titles, [we don't necessarily] have enough manpower."
Despite these setbacks, we're confident Capcom will indeed release remasters and resurrect old games for release as soon as this year and here's why.
In it's Fiscal Year 2018 roadmap, the company strongly hinted that it will roll out a wave of re-releases. The company confirmed it will release no less than 37 seven titles this fiscal year, and double-down on digital releases, as well as "accelerate roll-out of digital download offerings from our back catalog of 79 million-seller titles and other contents-based assets."
In fact, Capcom expects 54% of its total games sales this year to be from digital, representing a massive 38% increase in year-over-year digital sales. The company also predicts that digital download sales will make $279.7 million (31.24 billion yen), or 33.6% of total consumer net sales for FY2018. Digital game sales will outpace physical packaged sales by 19%.
"We will grow revenue with digital downloads (full game and additional content)," read the company's FY2018 briefing.
This strongly indicates that Capcom will not only revitalize a plethora of key dormant IPs via digital remasters and re-releases, but also stretch said games out to multiple platforms.
This means we could see old-school Resident Evil games launch on the Nintendo Switch, see a comeback of the Ghosts n' Goblins series on all platforms, and maybe even a Dino Crisis remaster.
However, it's likely that many of these ports, remasters and re-releases may launch primarily on PS4 and mobile due to their massive install bases, but expect cross-platform releases to maximize Capcom's sales revenue.
Capcom classics like Ghosts n' Goblins as well as 1942 released on iOS in March, so expect to see more mobile ports in the future. It's also likely that key games in the Mega Man, Street Fighter, and Ghosts n' Goblins series will launch on the Nintendo Switch's anticipated Virtual Console digital storefront.
Check below for a selected list of top-selling Capcom franchises for an idea of what you should expect to see remastered/re-released.
Street Fighter - 390m sales

Resident Evil - 77m sales

Monster Hunter - 40m sales

Mega Man - 31m sales

Devil May Cry - 15m sales

Dead Rising - 10m sales

Onimusha - 8m sales

Marvel vs Capcom - 7.4m sales

Ace Attorney - 6.4m sales

Lost Planet - 6m sales

Dino Crisis - 4.4m sales

Ghosts n' Goblins - 4.2m sales

Breath of Fire - 3.2m sales

Final Fight - 3.2m sales