Rumor: Destiny 2 hits 60FPS, has PS4 to PC cross-save
Destiny 2 will run at 60FPS on consoles, be optimized for PS4 Pro and Project Scorpio, and have cross-saves on PS4 and PC, rumors say.

Published Wed, May 17 2017 3:16 PM CDT
|
Updated Tue, Nov 3 2020 11:55 AM CST
Bungie is set to reveal Destiny 2 gameplay footage tomorrow, but rumors have popped up on the eve of the big date with Destiny.
According to people that have played Destiny 2, Bungie's latest online shared-worlds shooter will run at a crisp 1080p 60FPS on PS4, Xbox One and PC (higher depending on your rig), with full optimizations for Sony's new 4K-ready PlayStation 4 Pro and Microsoft's new 4K60FPS capable "monster" Project Scorpio console. Oddly enough, rumor has it that Destiny 2 will be optimized for Sony's next-gen PS4, the big successor to the PS4 Pro that analysts predict will launch in 2018.
The NeoGAF user's sources also say that Destiny 2 will have cross-saves on PC and PS4, so PlayStation 4 users can migrate their saves to PC and back. If true, is a very surprising development especially given Microsoft's cross-platform parity between Xbox LIVE on Windows 10 and Xbox One consoles. The sources go on to say that Destiny 2 will feature exclusive content on PlayStation 4 consoles, but we already know that to be true.
Since the sources couldn't be named and requested to remain anonymous, be sure to take this with a grain of salt.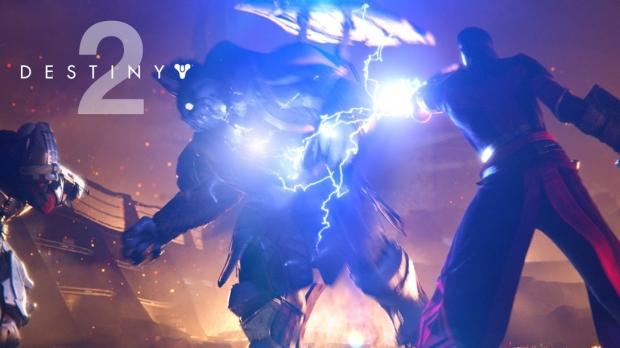 Interestingly enough, Bungie has confirmed the team is actually playing Destiny 2 from the comfort of their own homes.
"We have the game at home, which is awesome," Bungie's Luke Smith said.
"We have the whole game at home. On a private test realm. And we're playing the sh** out of the game. That actually becomes pretty motivating to get back to work, because you can see, so clearly, inspiration n things that are going amazingly. And you can also see so many opportunities. We're not done. We've got plenty of work in front of us. But having a version of the game where you can sit on your couch in front of your TV, it feels totally different than playing at your desk."
Bungie will reveal Destiny 2's gameplay tomorrow, Thursday, May 18 at 1PM EST. The game will launch on September 17, 2017 on PS4, Xbox One and PC.
Check below for more content for Destiny 2.
Related Tags