HTC U 11 launches tomorrow: Here's what to expect
HTC U 11 launch is tomorrow and here is everything that we know about the upcoming flagship.
Published
4 minute read time
HTC is set to unveil its latest flagship on May 16th. The company will hold a press event, and anyone interested can watch a live stream. You can already sign up for the stream on the company's website, and you will receive a link to the live announcement.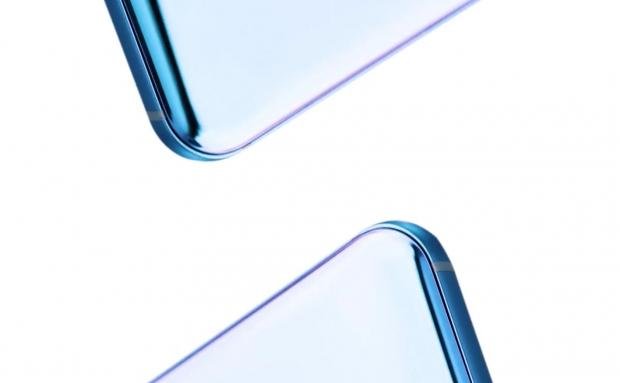 The Taiwanese company will announce its latest flagship a bit later than expected. The HTC 10 was announced in April last year, and it was expected that the company would launch its successor last month. However, HTC is celebrating their 20th anniversary on May 16th, so they scheduled the launch date on that day.
Edge Sense
HTC's next phone was subject to numerous leaks over the course of eight months. We first heard about Edge Sense feature back in September last year, although it was named Sense Touch then. This rumored feature is one of the biggest changes in the new HTC flagship and phones in general.
More cool HTC stuff here (including the tablet that launched @evleaks): https://t.co/S3WaZkeog9

Check it out before it gets pulled! pic.twitter.com/YJwmZb0Sje

— Evan Blass (@evleaks) September 20, 2016
The Edge Sense feature will allow you to control a number of customizable actions with gestures that you perform on the phone's metal frame (instead of the screen). You will be able to perform actions such as launching the camera or turning Wi-Fi Hotspot by simply squeezing the edges of the device. This functionality could also include squeezing the device for different periods of time to enable different functions.
Name
HTC's latest flagship, announced in April last year, was called the HTC 10 so when we first started hearing about this year's flagship, the HTC 11 was a logical name choice.
However, shortly after the company announced the U Ultra and U Play in January, the rumors started floating around that the Taiwanese company would name their latest flagship the HTC U.
Back in April, Evan Blass, a trustworthy leaker, announced that neither rumor is correct. Or both are true. Blass says that phone would be named the HTC U 11. This information reportedly arrived from an individual briefed on the company's plans.
Processor
When the HTC U Ultra and U Play were announced back in January, many jumped to the conclusion that those devices are HTC's this year's flagship. However, with Qualcomm announcing the Snapdragon 835, it was clear that the company would announce a worthy successor to the HTC 10 powered by Qualcomm's latest processor.
There's no doubt that the HTC U 11 will be powered by Snapdragon 835.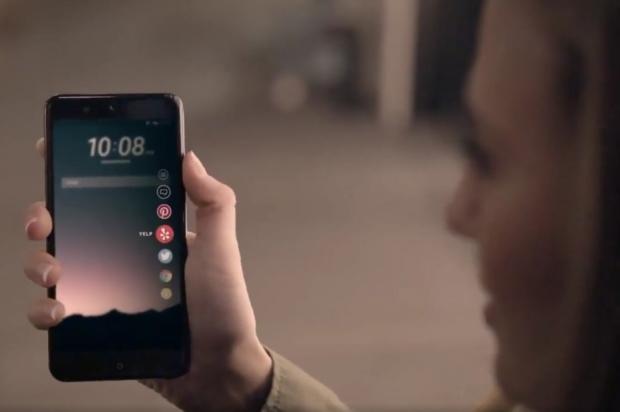 RAM/storage
Ever since the HTC 11 U rumors started floating around, there wasn't much doubt about the internal storage size - 64GB and/or 128GB. The latest leaks claim that the device will have 64GB of storage, but the 128GB version would also be available in selected countries.
As for RAM, it was previously rumored that the HTC U 11 would rock 6GB of RAM, but the latest sources say that HTC decided to go with 4GB of RAM.
Display
Since the day one of numerous HTC U 11 leaks, it was claimed that the phone would come with 5.5-inch QHD display.
Camera
Some expected that the HTC U 11 would come with dual rear camera setup but it looks like that's not happening. HTC U 11 is rumored to rock a Sony IMX362 sensor on the back with 12MP, while the selfie shooter will be a massive 16MP IMX351.
The device will reportedly come with HDR+ which may be HTC's take on Google's HDR+ algorithm which stacks images together and reduces noise to result in very sharp and noise-free images. While we aren't sure whether this is Google's HDR+ algorithm or not, we can assume that it will be a pretty powerful form of HDR nonetheless. It may even be possible to see what the image will look like in HDR before the image is taken thanks to computational photography.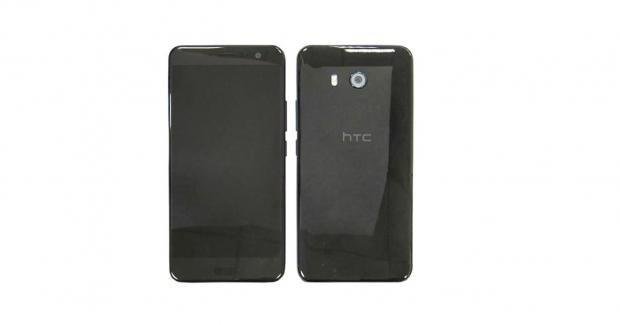 Battery
The HTC 10 featured a 3,000 mAh battery and we expected the HTC U 11 to have a slightly bigger one. The battery size wasn't mentioned in the majority of the leaks, but as the launch date started approaching, the battery capacity was also revealed.
The HTC U 11 is expected to feature the same size battery as the HTC 10 - 3,000 mAh. Some sources still claim that the battery would be significantly bigger, 3,700 mAh, but they are in the minority.
Software
HTC U 11 is expected to run Android 7.1 Nougat underneath HTC Sense 9.
Colors
Back in April, a source revealed that the HTC U 11 would come in five color options: white, black, blue, red, and silver, depending on the market.
360 real-life recording
The company posted a short teaser couple of days before the launch which doesn't reveal much, but the caption, "360 real-life recording", might tell us something. Since the number 360 most likely indicates that we are talking about 360 degrees, this leaves us with two options - video or audio.
360 real-life recording. 05.16.17 #BrilliantU pic.twitter.com/2lpipWCcZN

— HTC (@htc) May 11, 2017
Having in mind the rumored camera specs, it in unlikely that the phone will be able to shoot a 360-degree video. HTC's phones are known for their immersive sound, so it is possible that we will see 360 audio recording.
Availability
The latest report from Taiwan says that the company might open pre-orders on May 19th in Taiwan and that the device would hit other markets in June.
Price
The latest report from Taiwan says that the pre-ordering price in Taiwan might be 19,900 New Taiwan dollars or around $660. This doesn't mean that the price would be the same globally.
The $660 price tag puts the HTC U 11 a bit cheaper than the Galaxy S8, which is priced at $725, for an unlocked version.
To be honest, I have my doubts about this price. HTC's U Ultra, announced in January, is currently priced at $749. That's for a phone with last year's processor and without the Edge Sense feature. It doesn't make much sense that HTC's older phone costs more than their new flagship.
The HTC 10, announced more than a year ago, was recently put on discount and now costs $600. Will the new flagship really cost just $60 more? I doubt it, but we will have to wait for May 16th and the official announcement.
Related Tags