Air Force's X-37B lands after secret 2-year mission
Only two reusable X-37B vehicles have been confirmed as constituting the fleet.
Published Mon, May 8 2017 10:32 AM CDT
|
Updated Tue, Nov 3 2020 11:55 AM CST
The Air Force's X-37B Orbital Test Vehicle mission 4 has landed at NASA's Kennedy Space Center Shuttle Landing Facility on May 7th, after 718 days in orbit.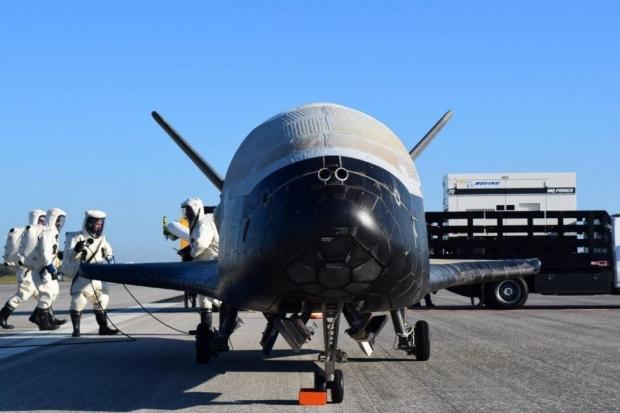 The Air Force's statement says that the X-37B Orbital Test Vehicle, or OTV, is an experimental test program to demonstrate technologies for a reliable, reusable, unmanned space test platform for the U.S. Air Force. The primary objectives of the X-37B are twofold; reusable spacecraft technologies for America's future in space and operating experiments which can be returned to, and examined, on Earth.
Technologies being tested in the program include advanced guidance, navigation and control, thermal protection systems, avionics, high temperature structures and seals, conformal reusable insulation, lightweight electromechanical flight systems, advanced propulsion systems, advanced materials and autonomous orbital flight, reentry and landing.
However, not much is know about the spacecraft. Among many theories floating around, some mention that the X-37B could be a space bomber or a new type of probe that can destroy spy satellites.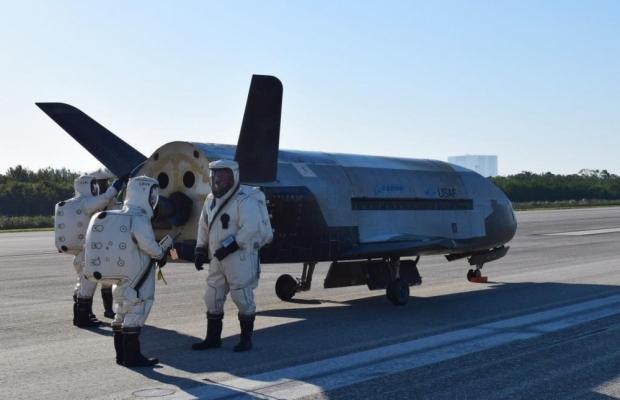 The X-37 began as a NASA project in 1999, before being transferred to the U.S. Department of Defense in 2004. The first spaceplane's orbital mission was in 2010 when it spent 224 days in the orbit. Next spaceplane was launched in 2011, and it returned to Earth after 468 days. A third X-37 mission was launched in 2012, and the aircraft spent 675 days in the orbit.
This was the fourth and longest classified mission, which began on May 20th, 2015. The spacecraft flew in orbit at an altitude between 177 and 800 km. NASA previously revealed that it carried out experiments with materials on board the spacecraft and that a test solar sail is also on board.
"The landing of OTV-4 marks another success for the X-37B program and the nation," Lt. Col. Ron Fehlen, X-37B program manager, said in an Air Force news release. "This mission once again set an on-orbit endurance record and marks the vehicle's first landing in the state of Florida. We are incredibly pleased with the performance of the space vehicle and are excited about the data gathered to support the scientific and space communities."
Only two reusable X-37B vehicles have been confirmed as constituting the fleet. The reusable X-37B military spaceplane looks like a miniature adaptation of NASA's now-retired space shuttle orbiter. The space plane is 8.8 meters (29 feet) long and 2.9 m (9.6 feet) tall and has a wingspan of nearly 4.6 m (15 feet).
Related Tags