Tesla began building the Supercharger network in 2012, and today, they have over 5,400 Superchargers with the goal of enabling convenient long distance travel for more than 200,000 Tesla owners around the world. The company also built a network of more than 9,000 Destination Charging connectors that replicate the convenience of home charging by providing hotels, resorts, and restaurants with Tesla Wall Connectors.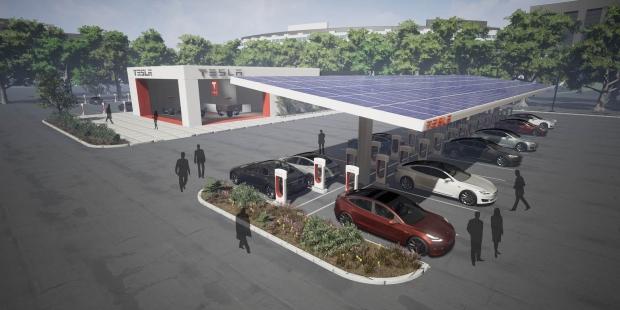 Tesla Motors started this year with over 5,000 Superchargers globally, and by the end of this year, the company will double that number to total more than 10,000 Superchargers and 15,000 Destination Charging connectors around the world. In North America, Tesla will increase the number of Superchargers by 150 percent, and in California alone, they will add more than 1,000 Superchargers.
In their blog post, titled 'Charging Is Our Priority,' the company explained their plans:
Toward that goal, Tesla will build larger sites along our busiest travel routes that will accommodate several dozen Teslas Supercharging simultaneously. In addition, many sites will be built further off the highway to allow local Tesla drivers to charge quickly when needed, with the goal of making charging ubiquitous in urban centers. Tesla will continue to lead the industry with the fastest, most advanced charging technology in the world and continue to build the only cars capable of leveraging that power. The ongoing expansion of the networks will ensure that Tesla drivers are able to quickly and easily charge their vehicles no matter what, and that a seamless charging experience remains our priority.
Read also: Tesla will charge lazy drivers who park at Superchargers
Tesla's Superchargers were free up until the beginning of this year. Any customer who buys a Tesla car after January 1st, 2017 will have to pay a small fee when filling up at a Supercharger station. However, they will also be supplied with 400 kWh of free Supercharging credits each year, good for about 1,600 kilometers.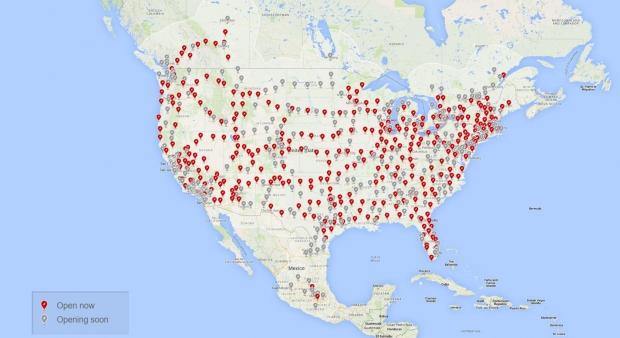 Back in December, the company announced that they will charge $0.40 cents per every additional minute that a car stays parked at the Supercharger after the car has been fully charged since apparently, many owners use the charging stations as parking spots which result in other drivers not being able to charge their cars.
Read also: Tesla to announce four new Gigafactories this year
It seems like Tesla has a busy year ahead with the expansion of the Supercharger network and the work on their upcoming Gigafactories. Elon Musk recently said that the company has plans for probably four more Gigafactories this year. The announcement of the locations of the upcoming Gigafactories is planned for sometime in the second half of the year.