Rumor: Obsidian is making Fallout New Vegas 2
Despite logic and reason, rumor says Obsidian is making New Vegas 2. Here's why that doesn't make sense.

Published Mon, May 8 2017 11:28 AM CDT
|
Updated Tue, Nov 3 2020 11:55 AM CST
UPDATE: Sources close to Obsidian Entertainment tell TweakTown that Fallout: New Vegas 2 isn't in development, but Obsidian might be working on something better.
Sources say that Fallout creator Tim Cain is leading a new IP that will essentially be Obsidian Entertainment's answer to the Fallout universe, and may be a classic cRPG. Click here for more details.
Despite being quite busy developing a cRPG sequel, and outright denying the reports, rumors say Obsidian Entertainment is not only developing Fallout: New Vegas 2, but it'll be revealed at E3 2017.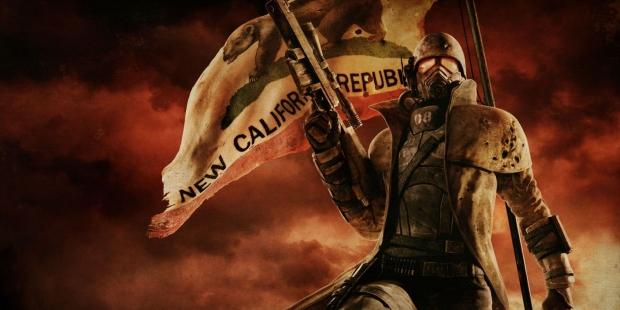 Remember when the Fallout: New Orleans rumor broke out? I sure do--I reported on it, but realized something was amiss when the teasers didn't match up. Fallout: New Orleans turned out to be a bust, and Obsidian Entertainment even confirmed they're not making a new Fallout game. But now sources have apparently told FragHero that Fallout: New Vegas 2 is happening, and that Obsidian is "involved"--the same team who said in February they're not doing a Fallout project.
According to FragHero, the source who leaked Red Dead Redemption 2 and The Last of Us 2 specifics but was wrong about Fallout: New Orleans, says Bethesda will announce Fallout: New Vegas 2 soon, possibly at its E3 2017 showcase.
The source goes on to say that Obsidian is involved, but doesn't say the team is actually developing the game. This last part is extremely important. After raising $4.4 million for Pillars of Eternity II: Deadfire, Obsidian Entertainment is currently knee-deep in their new cRPG project and committed to its development.
As always be sure to grab your saltshakers when reading this kind of info. Now I have to say I'm extremely dubious on the veracity of this rumor simply because Obsidian Entertainment is not a big team--it has 50-200 employees--and developing two major projects at once (especially a big Fallout game) just isn't feasible.
But what if Fallout: New Vegas 2 is already developed? I think that's not very likely either.
The first Pillars of Eternity game shipped in March 2015, and had two expansions released on August 2015 and February 2016 respectively. If Fallout: New Vegas 2 were almost finished, Obsidian would've had to crunch it out in some two years, all while working on PoE DLC and fixes and planning PoE 2. Given how game development isn't a linear process, whether or not this is possible just all depends how far back Obsidian was working on this theoretical Fallout game.
But perhaps Obsidian's PR rep Mikey Dowling said it best:
"We've said plenty of times that we'd love to work on a Fallout again if Bethesda wanted us to, we just aren't at this time," Dowling told Kotaku. "Right now we're very focused on the Fig campaign to make our first ever sequel in Pillars of Eternity II: Deadfire. Whenever a new Fallout comes around though, whoever is doing it, we all look forward to playing it!"
It'd be great of Bethesda surprised us with Fallout: New Vegas 2, but don't count on it happening. I think the only Fallout we'll see is Fallout 4 VR, which should be fully integrated into the virtual world.
Related Tags