Microsoft today revealed its new lightweight Surface Laptop, a premium-priced notebook aimed at ousting Apple's Macbook.
Microsoft's new Surface Laptop features a stark disproportion of price versus specs that mirror Apple's hardware playback: the cheapest Surface Laptop costs $999, and comes with a measily 4GB of RAM (DDR3 or DDR4 or frequency not specified), a seventh-gen Intel Core i5 Kaby Lake CPU with Intel HD Graphics 620 eGPU, and a 128GB SSD. This indicates that the Surface Laptop is a "laptop" in name only: it's really a thinner, more optimized Surface tablet formed into a notebook's form factor, complete with a lightweight OS to match.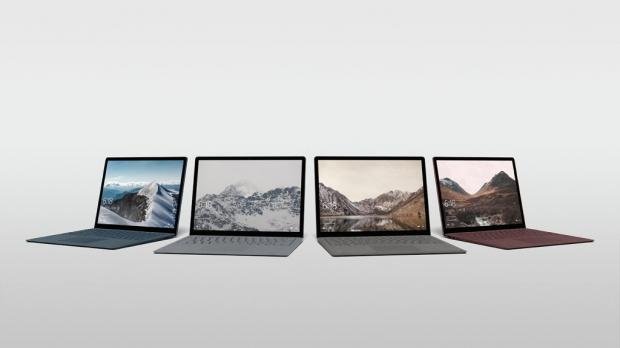 The Surface Laptop can be configured to higher specs including a Kaby Lake Core i7 and 8GB/16GB of RAM as well as 256GB or 512GB SSDs, but no pricing info was given on the upgraded models. The notebook features a 13.5-inch 2256 x 1504 (201ppi) PixelSense display with 10-point capacitive touch. Microsoft boasts the Surface Laptop's battery lasts up to 14.5 hours with the i5 8GB model, but only when watching video.
Oh, and the Surface Laptop doesn't come with a pen: that's sold separately. Sure it's compatible with the Surface pen, but it's not included.
Ports include a USB 3.0, a Mini DisplayPort for connecting out to other displays, a headset jack, and a Surface Connect port. The notebook is compatible with Surface accessories including the Surface Arc Mouse, the Surface Dial, and the Surface Dock--all of which are sold separately.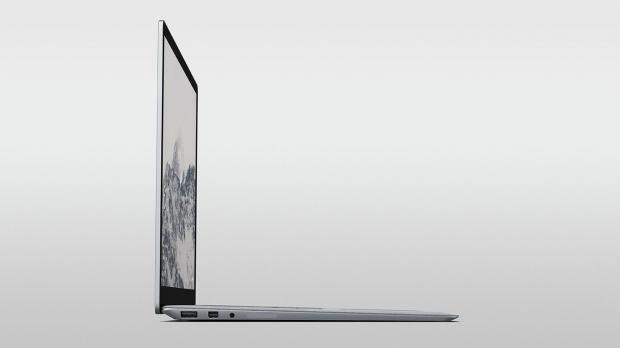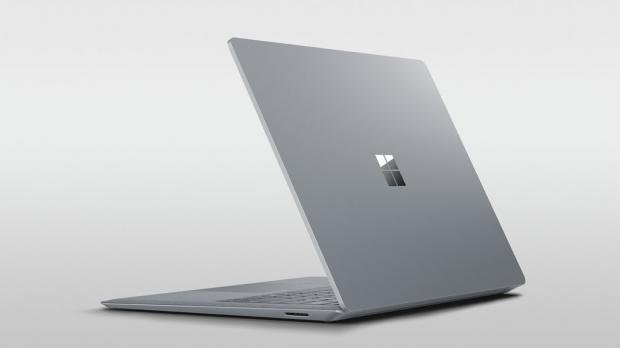 The Surface Laptop is not only thin and tidy in size, but also runs on Microsoft's new lightweight Windows 10 S operating system instead of the full Windows 10 OS.
The main difference between Windows 10 S and Windows 10 is the new OS only runs Windows Store apps, which could optimized performance by removing clutter and weight via programs.
"Streamlined for security and superior performance. Windows 10 S works exclusively with apps from the Windows Store," reads an official description of Windows 10 S.
"Microsoft Surface Laptop is performance made personal. Featuring the best of Windows and Office, all-day battery life, a stunning screen that responds to your touch, and a choice of four rich tone-on-tone colors, it delivers the perfect balance of portability and performance."
The Surface Laptop will be available on June 15 starting at $999. Check below for official specs and snapshots of the svelte notebook.
Surface Laptop Technical Specifications