Hearthstone amasses 70 million strong playerbase
Blizzard's free-to-play card game draws in record users.

Published Tue, May 2 2017 5:13 PM CDT
|
Updated Tue, Nov 3 2020 11:55 AM CST
Blizzard has announced Hearthstone's online community has grown to 70 million players worldwide.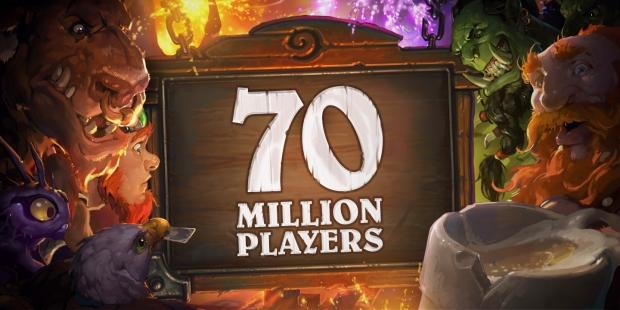 Blizzard Entertainment's free-to-play card game Hearthstone is one of the company's key money-making pillars. Thanks to its blind booster-pack style microtransactions (which mimic Overwatch's loot boxes), the game rakes in earnings hand over fist, and is a key facet to the company's digital earnings.
In fact, Activision reported that in 2016 total digital in-game revenues doubled year-over-year and represented over half of the company's $6.6 billion total yearly revenues. As a result, Activision raked in an incredible $3.6 billion from player purchases in games like Hearthstone.
The free-to-play card game just released a new expansion called Journey to Un'Goro in an effort to surge the playerbase, and the tactical engagement strategy has paid off in dividends.
"It's a good thing that there's always room for one more, because the tavern has now welcomed over 70 Million players!" Blizzard wrote in a blog post. "On top of that, with Journey to Un'Goro, Hearthstone had more players playing together on the same day-around the whole world-than at any point in its history!"
Hearthstone's 70 million strong playerbase is an incredible achievement to say the least, and Blizzard is offering all players three free Journey to Un'Goro booster packs to celebrate. We expect Hearthstone to maintain its momentum of MAUs (monthly active users) and lucrative microtransactions throughout Activision's 2017 fiscal year, and it'll be interesting to see how far in-game revenues can push its yearly earnings in the months to come.
Related Tags