BioWare is pushy with Mass Effect: Andromeda's update
BioWare really wants you to forget about those horrendous launch day faces.

Published Sat, Apr 8 2017 7:24 PM CDT
|
Updated Tue, Nov 3 2020 11:56 AM CST
BioWare is slowly fixing Mass Effect: Andromeda and patching it to a state that somewhat resembles what it should've been at launch. The game released with tons of bugs, glaring issues, and horrible facial animations, proving it should've been delayed. But why delay the game when you can release it, soak up tens of millions of dollars, and then just "fix" it with patches later?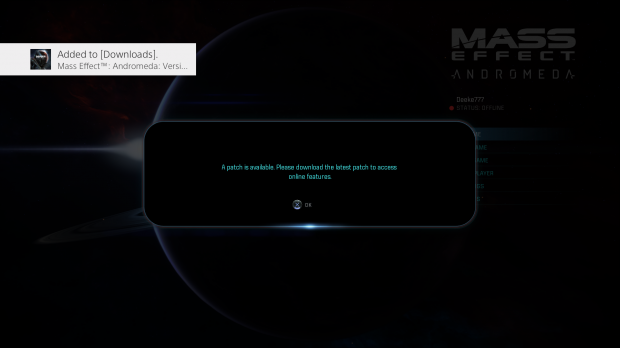 To BioWare's credit, they have made some pretty distinct changes to the faces in the latest Patch 1.05 update. And like any developer who wants to quickly sweep their mess under the rug, BioWare is keen on you downloading the patch and erasing those wacky faces from the public's mind--so keen that the game's update triggers twice on PS4.
A little bit of explanation here: I'm recording unpatched footage of facial animations to do some non-patch vs patched comparisons, so I don't want to update Mass Effect: Andromeda. Even with Automatic Downloads turned off on PS4, my console auto downloads any updates for any games I start, including ME: Andromeda. So I have to go and manually stop them (yes, I have all automatic downloads turned off on PS4 system settings). When I fire up the game itself, BioWare informs me there's an update and auto-triggers the patch download. So that's twice I had to cancel the update.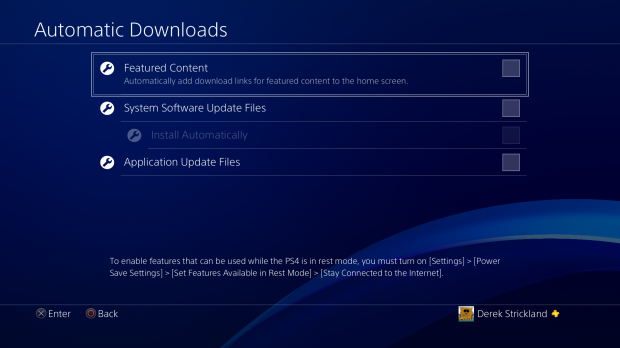 Bear in mind that there's no way to roll back an update, so if the patch 1.05 was installed, I'd have to copy my non-patched game saves and then delete the game only to re-download it again.
But I just thought it was kind of funny that BioWare triggers the auto patch download feature on PS4 even though the console itself will apparently always automatically any downloads for the games you start. It tells me that either they want to make sure you can play multiplayer and have access to online features, or the more likely scenario, they want to quickly clean up their mess and forget it ever happened.
If you've seen our side-by-side facial comparison video, it's really hard to forget faces like those. We'll have a old vs new facial comparison coming up here soon, so keep a look out for it.
Related Tags