Project Scorpio full specs to be revealed soon
Microsoft is set to unveil its 4K ready Project Scorpio and will highlight specs, major features, and games sometime next week.

Published Sun, Apr 2 2017 9:23 AM CDT
|
Updated Tue, Nov 3 2020 11:56 AM CST
Microsoft will unveil its "monster" 4K-ready Project Scorpio console sometime next week, according to reports, and we won't get vague PR speak like I expected. Microsoft is gearing up to drop tons of info on its mighty new system and trigger a "deluge" of coverage.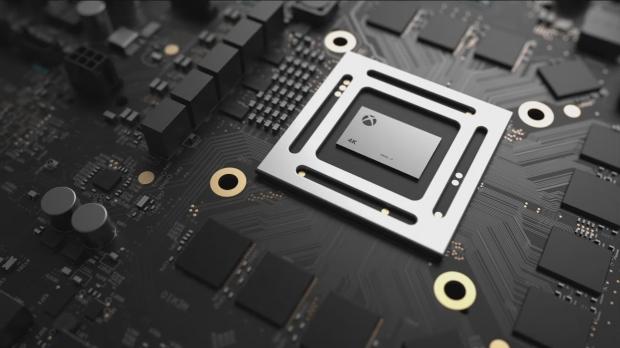 Microsoft usually has a problem conveying key information about its products, and wiggles around in vague PR-speak terms like "True 4K." But Project Scorpio should be different, and rightly so: considering it's the world's first enthusiast-grade games console gamers need in-depth specs.
According to Windows Centrals' Jez Corden, Microsoft will deliver actual specifications and showcase the system's raw 4K power with first-party games like Forza Horizon 7.
Here at TweakTown we predict that Project Scorpio will leverage AMD's new 14nm Ryzen CPU and Polaris and/or Vega GPU architectures in unison on the same SoC. Project Scorpio will have a 6 TFLOP GPU to facilitate native 4K gaming, but there will undoubtedly be trade-offs so don't expect 4K 60FPS.
Once we know the exact specs of the GPU and CPU hardware involved we'll be able to gauge whether or not Project Scorpio can live up to the hype, and right now the system appears to be closer to Polaris than Vega.
However there's a possibility the highly customized GPU will incorporate both Polaris and Vega architectures similar to the PS4 Pro.
Remember AMD's new Vega hardware is an enthusiast-grade GPU and the current Polaris architecture is primarily meant for 1080p gaming and entry-level VR, not demanding 4K gaming.
I personally think Project Scorpio will leverage a customized GPU that's built with a mix of AMD's upcoming Polaris RX 580 and Vega's raw power splashed in to amp up the performance to facilitate 4K gaming.
We've also heard that Microsoft will showcase Project Scorpio's 4K HDR power with Forza Horizon 7 and big-name third-party games like Red Dead Redemption 2 and Battlefront 2. The real barrier here, though, is you can only see the real benefits of 4K footage if you have a 4K display.
Other first-party games like Crackdown 3 and State of Decay 2 will be showcased, as well as Scorpio-enhanced titles like Shadow of War.
Like Sony's PlayStation 4 Pro, Project Scorpio will do all sorts of nifty things to upgrade and enhance existing Xbox One games. You won't need a 4K display to get the benefits of the console, and it will supersample graphics on 1080p screens.
We've broken down everything you need to know about Project Scorpio here.
Project Scorpio confirmed specs:
6 TFLOPs of performance

320GB per second memory bandwith

8 CPU Cores
Project Scorpio Hardware Predictions:
CPU: 8-core Zen CPU
GPU: Based on a highly-customized form of AMD's new 14nm Polaris and/or Vega architectures to hit native 4K gaming
RAM: 12GB of GDDR5 unified system memory clocked at 320GB/s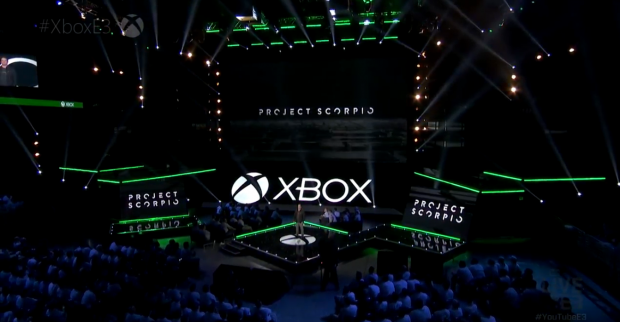 So what will Project Scorpio be called, and how much will it cost? I have some predictions:
I think Project Scorpio will be called "Xbox Ultra" and depending on what hardware it uses, I think it could cost as much as $599.
If Xbox Ultra uses Ryzen CPU and Vega GPU hardware, it'll cost around $599. If it uses Ryzen CPU and Polaris GPU hardware, a $499 price tag is much more likely.
But we strongly think the new 4K Xbox won't cost $399, and here's why.
Project Scorpio--or as we think it's called, Xbox Ultra--will release Holiday 2017. Microsoft is set to unveil the system as soon as next week, with a full showcase at E3 2017.
Related Tags