New Tekken 7 trailer shows off devastating combos
Fulfill your destiny with your fists.

Published Fri, Mar 24 2017 4:14 PM CDT
|
Updated Tue, Nov 3 2020 11:56 AM CST
Legendary Iron Fist alums and some fresh new faces deliver explosive combos in Bandai Namco Japan's new chaotic Tekken 7 trailer.
As a die-hard Tekken fan, I get excited every time news or footage drops for Tekken 7--simply because it reminds me that the game is finally releasing in three months! In June we'll all be able to kick some serious ass with our favorite fighters, and the latest Tekken 7 trailer shows off some of the movesets we'll have in our arsenal of annihilation.
The character trailer doesn't highlight the full Tekken 7 roster--and rightly so since there's 41 confirmed fighters so far--but we do get to see some of my personal favorites like Bryan Fury, Hwoarang, and Katarina (her moves are insane!).
Remember that Tekken 7 will drop on PC for the first time ever, is powered by Unreal Engine 4, and the game will hit run at 1080p 60FPS on PS4.
Sadly new Tekken 7 characters will be locked behind DLC paywalls. I was hoping Bandai Namco's immortal fighting series would be exempt from the game industry's current trends and all fighters in Tekken 7 would be free, continuing a long-standing tradition in the series since its inception. And, of course, Tekken 7 will have a season pass that unlocks all of its DLC packs.
We don't know which characters will be locked behind the DLC paygate, but one fighter, Eliza, is already gated off as an exclusive pre-order bonus.
A TEKKEN 7 Season Pass (available for PlayStation 4, Xbox One, STEAM) will grant players access to three content packs aimed to extend the TEKKEN 7 experience and will include new playable characters, new stages, a new game mode, costume packs, and a bonus 35-piece Metallic Costume Pack. *Each DLC pack contained within the TEKKEN 7 Season Pass may also be purchased separately."
As we reported above, Tekken 7 has 41 confirmed fighters that will be included in the base game, and that roster could grow between now and the game's release in June.
Tekken 7 will launch on June 2, 2017 for PS4, Xbox One, and PC.
As an added bonus of awesomeness, I've included the original Tekken 7 reveal trailer below.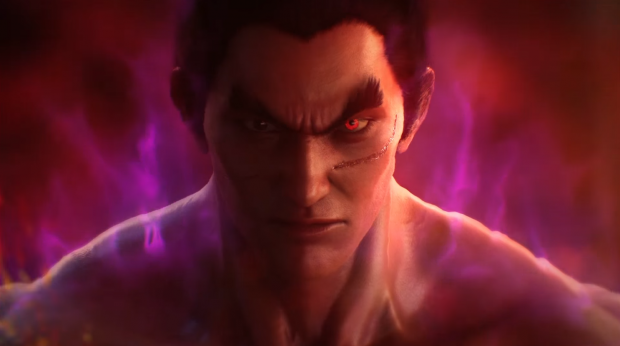 Related Tags