PS4 games coming to PC...via PlayStation Now
PS Now it makes sense why Sony killed the service on all platforms except PS4 and PC.

Published Mon, Mar 13 2017 3:29 PM CDT
|
Updated Tue, Nov 3 2020 11:56 AM CST
Sony today announced that PS4 games will soon be playable on the company's PlayStation Now games-streaming service, effectively bringing PS4 games to PC for the first time.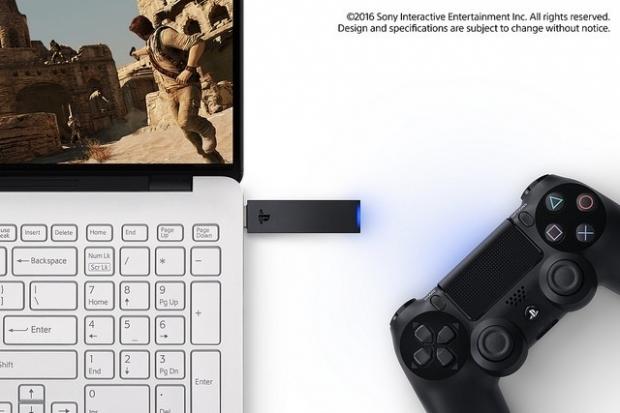 Soon gamers will be able to stream PS4 games to their PC with a PlayStation Now paid subscription. The service, which streams games over Sony's cloud infrastructure, will also act as a rental service for PS4 owners who will get to sample the available console titles. On top of the $20 a month subscription fee, users will also need a $25 DualShock wireless dongle to use console controllers on PC via PS Now.
"As many of you know, PlayStation Now lets you stream hundreds of PS3 games - currently 483 to be exact - to your PS4 and Windows PC. We're excited to announce that PS Now's catalog is set to grow even further, as we'll be expanding to include a new platform: PlayStation 4 games. All of the games in the service, including PS4 games, will be included with a single PS Now subscription. We'll share more information as we get closer to launch, so stay tuned," Sony said in a recent blog post.
We have absolutely no clue which games will be playable on PC, but we might get to play exclusives like Bloodborne on the PC. Of course we'll be totally at the mercy of Sony's cloud servers and our own internet connections, so that could turn out to be a disaster in games where split-second timing is key.
Still, though, I see this move as a major counter-measure against Microsoft's Play Anywhere and cross-platform gamng initiatives, and with Sony's massive library, this could end up being a huge win. Of course, it all depends on how fast and powerful Sony's servers are...
Sony recently announced that PS Now will be terminated on all platforms except for PS4 and PC in August. Now we know exactly why: Sony doesn't want anyone playing PS4 games on a PS3, Vita, or a PlayStation TV. Now it makes sense, but it's still a pretty disappointing move on Sony's part, especially since you can currently play PS Now games on Sony Bravia TVs and Blu-ray players.
If you already have a PS4, you can stream games to your PC via console-to-PC Remote Play.
PlayStation Now costs $19.99 a month, or $34.99 for three months. PS Plus isn't required to use PS Now. Check below for PC spec requirements as well as what kind of bandwidth you'll need to sustain cloud-streamed PS4 games.
Sony also announced that active PS Now subscribers will get to test out a private test in the coming weeks.
"We recommend a steady broadband Internet connection with at least 5 Mbps. Also, the lower ping that your connection has, the better streaming experience you will have. PS Now supports both Wi-Fi and wired (Ethernet) connections, and we recommend a wired connection for the best possible experience."
What do I need to play PS Now?
- We recommend a steady broadband Internet connection with at least 5 Mbps
- A Sony Entertainment Network Account (available for free at https://store.sonyentertainmentnetwork.com)
- A DUALSHOCK 3 or 4 wireless controller ($49.99). See devices page at https://www.PlayStation.com/en-us/explore/psnow/devices.html for instructions on which model of the DUALSHOCK your PS Now enabled device supports
- A DUALSHOCK 4 wireless USB Adapter ($24.99)
Minimum PS Now PC specs:
Windows 7 (SP1), 8.1 or 10

3.5GHz Intel Core i3 or 3.8GHz AMD A10 or faster

300 MB or more; 2 GB or more of RAM

Sound card; USB port
Related Tags