Although Microsoft's 'monster' new Project Scorpio console is specifically made for 4K HDR gaming, regular 1080p HDTV owners will still benefit from the system's beefy graphics horsepower.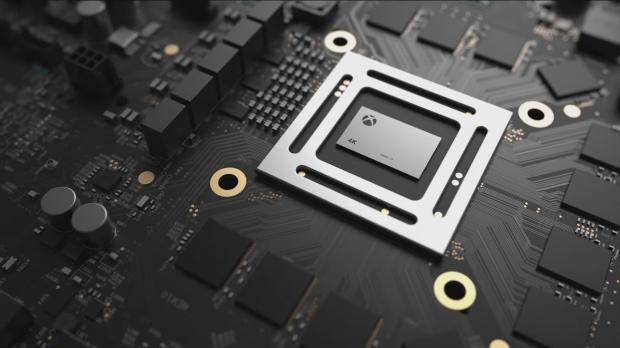 Windows Central has confirmed what we've thought for a while now: Project Scorpio will supersample in-game graphics to make Xbox One titles look better on 1080p HDTVs. Sony's PlayStation 4 Pro also supersamples games played on non-4K displays to improve visual fidelity at the cost of frame rates. Thanks to its raw 6TFLOPs of compute power that may harness AMD's new Polaris RX 580 GPU, however, Project Scorpio likely won't suffer the FPS hit like the PS4 Pro.
But there's just one trade-off about Project Scorpio's supersampling: it'll be exclusive to games with True 4K assets. This is because Project Scorpio will likely down-sample the 4K assets to fit on a 1080p display. How Microsoft handles this down-sampling is absolutely critical to maintain proper performance and ensure the Xbox One and/or Xbox One S consoles don't enjoy better 1080p frame rate performance than Project Scoprio. For example, the older 2013 PS4 launch model will actually maintain higher FPS in 1080p in games like Watch Dogs 2 which are supersampled on the PS4 Pro at the cost of frame rates.
"Lastly, games that sport True 4K assets will also enjoy graphics enhancements on 1080p displays, thanks to the console's supersampling technology. There are many games on Xbox One that sacrifice anti-aliasing quality for performance in other areas, resulting in models with jagged edges. Anti-aliasing gives objects the appearance of smoother edges, at the cost of system resources," Windows Central's Jez Corden reports.
Corden goes on to re-iterate that the games will need to have 4K-enabled updates, similar to PS4 Pro's Forward Compatibility patches.
"For games that have 4K updates on Project Scorpio, 1080p sets will see improved image quality, because the otherwise wasted resolution will be used to provide smoother edges and shadows."
Read Also: Project Scorpio won't be $399, and here's why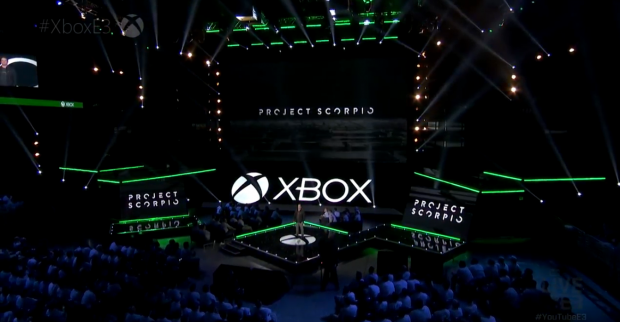 Remember that Microsoft's Windows 10 Universal Windows Platform toolset is likely much more flexible and cohesive than Sony's PS4 Pro tools, especially since developers can easily migrate native 4K textures (aka True 4K) across Windows 10 PCs and Xbox consoles like Project Scorpio. This will be a huge boon by enabling tighter optimization on a software coding level that directly synergizes with the console's beefier hardware, thus unlocking more efficient per-game performance.
For comparison's sake, Sony has said that the PS4 Pro Forward Compatibility updates which enable native 4K HDR, 4K 30FPS HDR, and 1080p 60FPS, are extremely easy and only take a fraction of a percent of the overall effort.
With the flexibility of the Windows 10 UWP cross-platform ecosystem framework, Xbox developers will assuredly have it even easier than PS4 devs.
Microsoft's Albert Penello has also confirmed that game developers can choose how they want to tap Project Scorpio's hardware, and they'll have the choice to optimize 1080p 60FPS or push into 4K HDR territory--or both.
"When we thought about what spec we wanted for Scorpio, we were very clear we wanted developers to take their Xbox One engines and render them in native, true 4K. That was why we picked the number, that's why we have the memory bandwidth we have, that's why we have the teraflops we have, because it's what we heard from game developers was required to achieve native 4K," said Xbox exec Albert Penello in an interview with Eurogamer.
"Now, similarly to what Sony said, that doesn't mean I'm going to require developers to do this. They're going to be able to decide to take that six teraflops of power and do what they think is best for their game. But I know that 4.2 teraflops is not enough to do true 4K. So, I feel like our product aspired a little bit higher, and we will have fewer asterisks around the 4K experiences we deliver on our box."
Project Scorpio confirmed specs:
6 TFLOPs of performance

320GB per second memory bandwith

8 CPU Cores
Project Scorpio Hardware Predictions:
CPU: 8-core Ryzen CPU
GPU: Based on a highly-customized form of AMD's new 14nm Polaris and Vega architectures to hit native 4K gaming, possibly Raven Ridge, GPU could be Radeon RX 580-based
RAM: 12GB of GDDR5 unified system memory clocked at 320GB/s
But the main takeaway here is that every Xbox One game may not look or play better on Project Scorpio on 1080p HDTVs, and developers will still need to add in 4K updates with True 4K textures to enable supersampling on regular HDTV displays.
Project Scorpio is slated to release Holiday 2017, and we should see a reveal in the coming months, with a full highlight showcase at E3 2017 in June.
Check below for a big list of everything we know about the console so far.
Everything we know so far about Project Scorpio: