Dragon Quest Heroes II drops to 20FPS on Nintendo Switch
Did Square Enix rush the port, or is the Nintendo Switch not powerful enough for certain games?

Published Wed, Mar 8 2017 9:23 AM CST
|
Updated Tue, Nov 3 2020 11:56 AM CST
Square Enix's latest Dragon Quest Heroes II game is having trouble maintaining a solid 30FPS on Nintendo's new Switch handheld-console hybrid, with frame rates dipping down to the low 20's.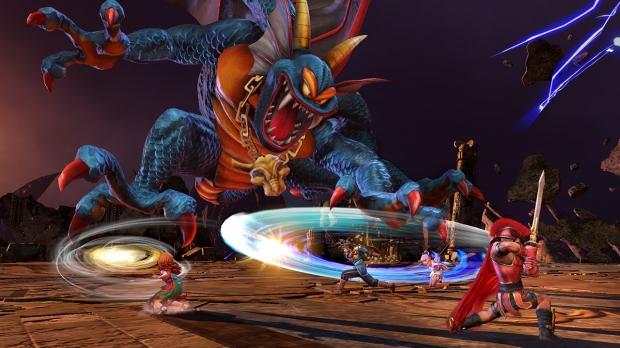 Being a "Musou" game, Dragon Quest Heroes is heavily based on action-filled combat, so frame rates are actually quite important. Sadly the game delivers underwhelming performance on the Nintendo Switch, possibly indicating a badly optimized port, or a more daunting answer: the Switch's custom NVIDIA Tegra SoC might not be powerful enough for specific games.
Eurogamer's Digital Foundry recently compared Dragon Quest Heroes II's frame rates on the Nintendo Switch, PlayStation Vita and PS4 versions to see the major differences. As you'd expect, the PS4 maintained a solid 60FPS throughout, with the Switch and PS Vita versions hitting 30FPS while exploring. Combat is a different story, however: the Switch's in-game combat FPS while docked is the same as Sony's yesteryear PlayStation Vita handheld. Frame rates instantly dip down to low 20 FPS when any sort of combat is initiated.
It's worth mentioning that the game looks great on the Switch compared to the PS Vita port, and rightly so, as the Switch's hardware taps NVIDIA's efficient Tegra X1 chip.
However, the game actually runs even worse in handheld mode, and engaging combat leads to stutters and hitches. Exact frame rates couldn't be recorded since there's apparently no way to capture gameplay footage of the Switch while in handheld mode. Docked mode sees ~20FPS in combat, and a steady near-perfect 30FPS while exploring the world.
Read Also: Dragon Quest Heroes II launch game exceeds Nintendo Switch's internal storage by 6GB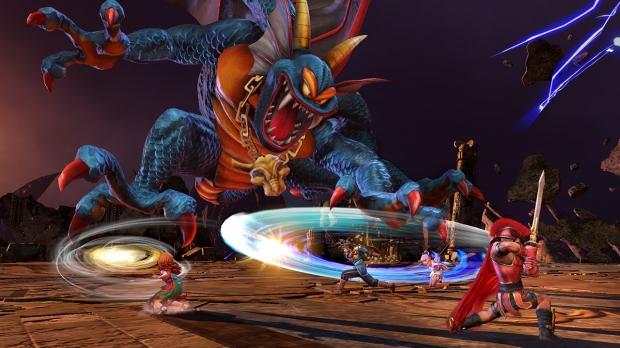 Before we jump off the deep end and accuse Nintendo of shipping another underwhelming system, remember that every console launch is somewhat rocky with specific games. I'm not making excuses, of course, just adding some perspective. The Switch's Tegra X1 won't hold it's own against the PS4 or Xbox One, but technically it doesn't have to, as it does something neither of those systems do: portable gaming.
"Although the results are disappointing, we wouldn't look too much into it at this time. It is a launch title, after all. Trade-offs are always going to be necessary when moving from more powerful platforms to the Switch, but that doesn't have to translate into slower performance if handled smartly," Digital Foundry's John Linneman said.
But Nintendo is marketing the Switch as a "home console first and foremost," so I'm hoping future games will enjoy better optimization. Sure it's great that devs have such an easy time making games on the platform, but it's also important said games run properly and efficiently at high enough FPS to maintain a fluid experience.
We haven't tried the game yet, but we understand there's a free demo available on the Switch Japanese eShop, so we'll be sure to check it out and give it a whirl. Keep an eye out for more Switch content in the coming week, including our feature length review.
It'll be interesting to see how developers are able to optimize their games for the Switch in the future, especially since there's over 100 games on the console's roster.
Dragon Quest Heroes II will be available in April in the West, and hopefully Square Enix will roll out a title update to help shore up those rough FPS edges--if that's even possible with an update, of course.
Related Tags