Sony pulling underhanded tricks to sell $70 games
Sony REALLY wants you to spend $69.99 on Horizon: Zero Dawn, and it's willing to trick you into it.

Published Tue, Feb 28 2017 12:40 AM CST
|
Updated Tue, Nov 3 2020 11:56 AM CST
UPDATE: Sony has fixed this issue and the $59.99 version of Horizon: Zero Dawn can now be added to your cart on the PlayStation Store. Glad it was fixed so soon!
Original story is as follows.
Sony is apparently playing some dirty tricks to get users to buy the $70 deluxe version of Horizon: Zero Dawn.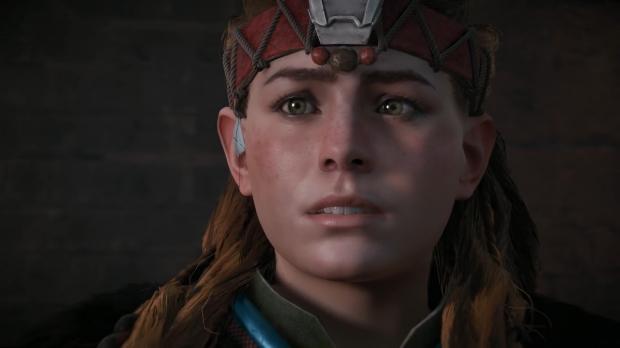 I buy all my digital PS4 games from the PlayStation Store website. I do this because Sony won't recognize either one of my credit/debit cards (trust me, I've verified the information about a dozen times now and they still won't work.) So I'm stuck to the PS Store website. When I fired up the PS Store to buy a digital copy of Horizon: Zero Dawn I was met with a hilarious and rather obvious bit of trickery on Sony's part.
When I try to add Horizon: Zero Dawn's $59.99 standard edition to my cart, this ridiculous little scheme-box pops up asking me which version I want to buy.
There are two different listings for the two versions, and I select the standard listing. And it still pops up. When I mouse over the regular $59.99 version to select it, the option disappears, and I literally can't add it to the cart by clicking on the option.
Of course when I navigate to the $69.99 deluxe version's listing I have absolutely no problem adding it to my cart.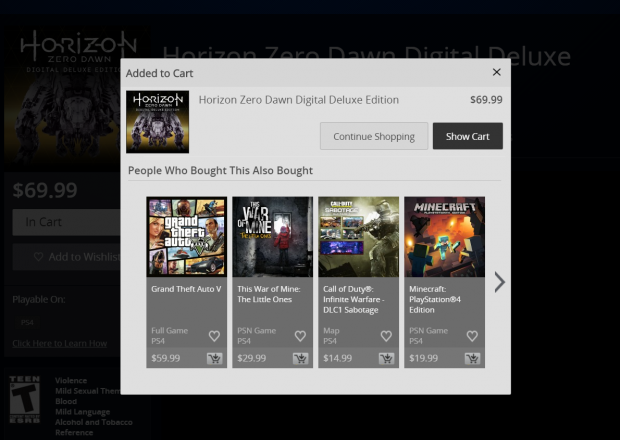 This is ridiculous. I don't know if this is a slip-up on Sony's part, or if it's an underhanded tactic to get people to spend $10 more on digital games. But as of right now I literally have no option to buy the standard game from the digital PlayStation Store website.
Fix your website, Sony. You're starting to become the new Nintendo.
Related Tags