It's no secret that Sony has given up on the PlayStation Vita. This void allowed Nintendo to swoop in with their unique handheld-console hybrid Switch system and tap the best of both markets. But Nintendo's victory might be short-lived: Sony apparently is working on a Vita successor.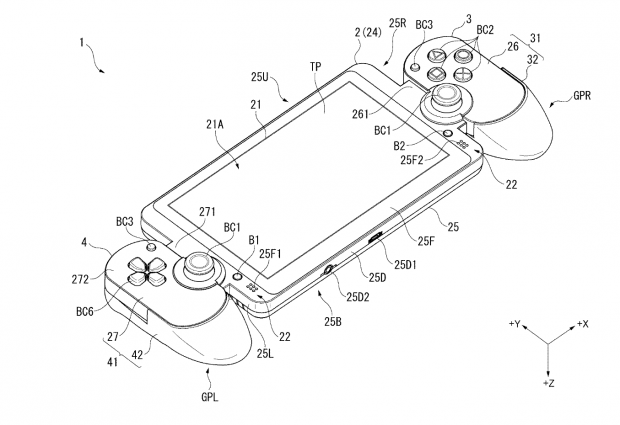 The Japanese Patent Office just published a patent for Sony's new handheld gaming device which may be the company's next-generation PlayStation Vita. It appears the patent was originally filed in Aug. 2015 and published on Feb. 16, 2017.
Sony's new Vita-like handheld patent resembles the Nintendo Switch--it's actually close to Razer's Project Fiona--and essentially looks like a tablet with two halves of a DualShock controller on the ends.
Now before we go on I want to make one thing clear: this patent does not confirm anything. Sony may never release a new Vita successor, and even if they do, it could use a ton of combinations of the content found in this patent.
Furthermore, no official specifications are outlined. This is not a massively technical patent and mostly describes how the device works in very broad strokes. Do not expect to see in-depth specs and features covered here.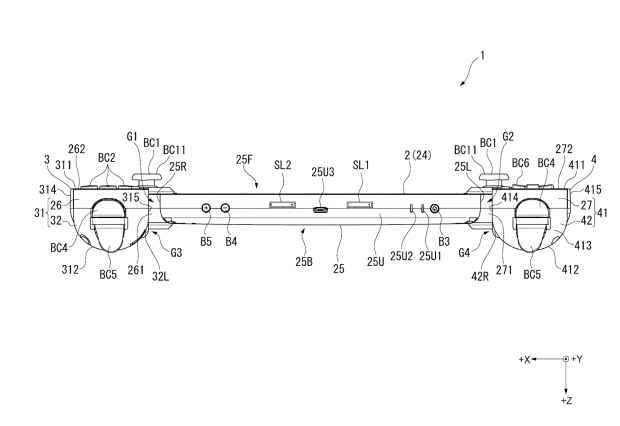 The patent indicates that some possible embodiments--or prototype models--of Sony's new handheld may feature USB Type-C port at the top for charging and/or video output via HDMI Mini as well as SIM and SD card support. It can support cellular internet via LTE and use Wi-Fi tethering via mobile phones. The LED screen is a touchscreen. The DualShock controller sides will have vibration.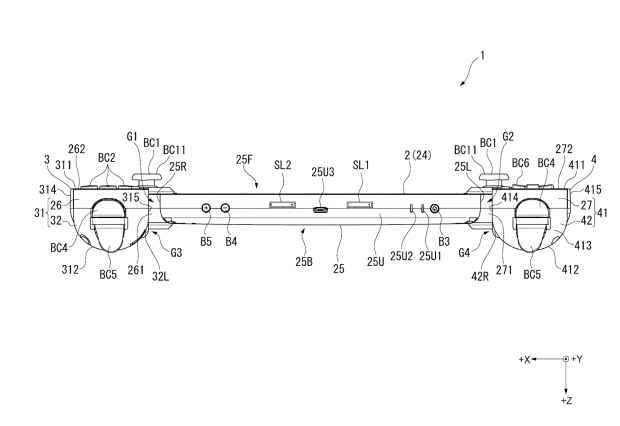 The terminal 25U3 which can connect the cable for connection with an external instrument (for example, image cables) is arranged by the approximately center in the upper surface part 25U, and also slot SL1 and SL2 are arranged so that the terminal 25U3 concerned may be pinched. Although these slot SL1 and SL2 are slots in which cards for communication interfaces, such as SIM (Subscriber Identity Module), are inserted, they are good also as a slot in which semiconductor memory cards are inserted.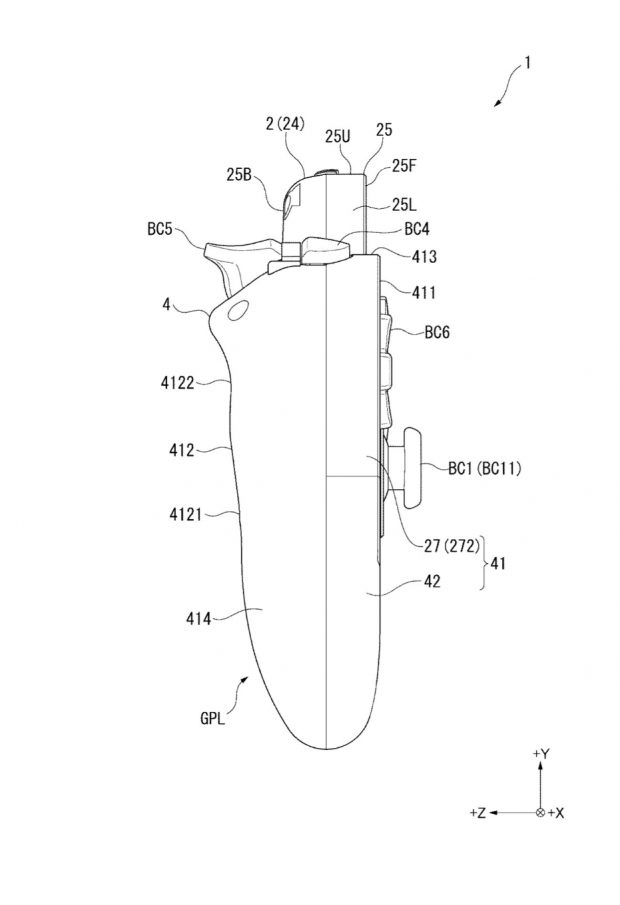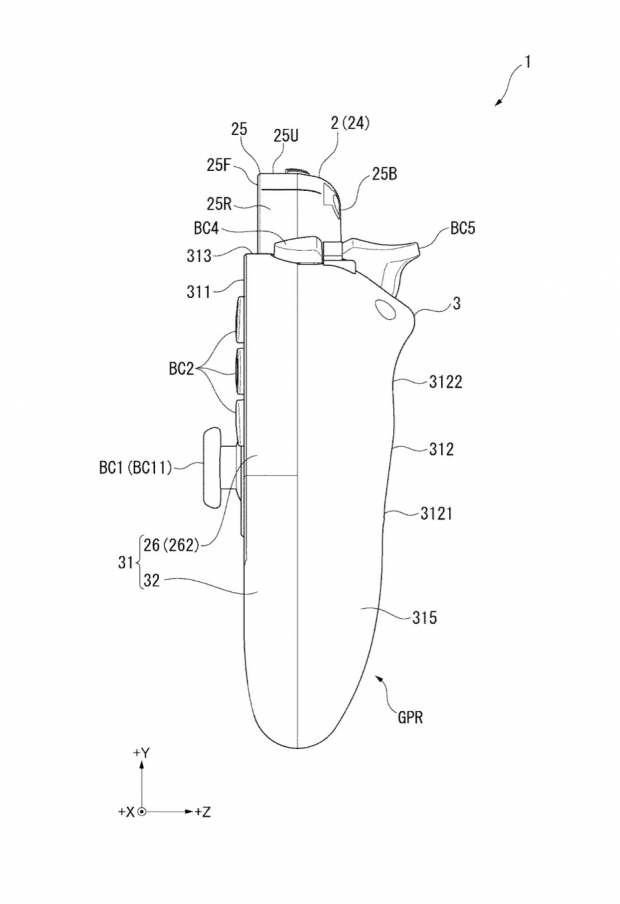 The controllers are essentially a DualShock 4 cut in half and feature the same face buttons, analogs, triggers (L1/L2 and R1/R2), vibration mechanisms, and grips. The two controller halves are attached and fastened to the tablet via arms and do not detach like the Switch does.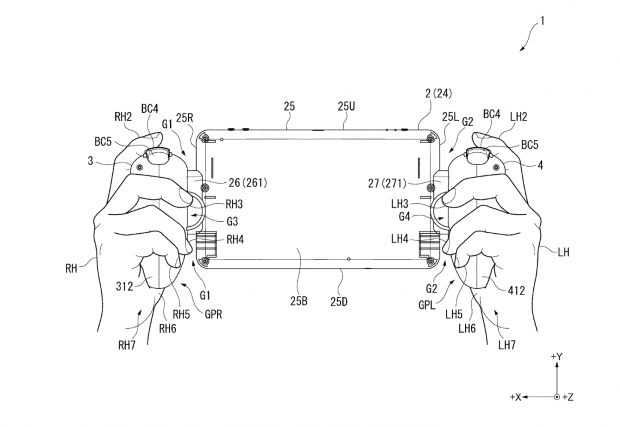 This new handheld will likely support Remote Play functionality with a PS4 console.
The patent mentions that the device can "communicate with an external instrument" to run programs/applications and games.
The information processing apparatus 1 concerning this embodiment communicates with an external instrument, has a function as an operating device which transmits the operation information according to input operation, and also it has the function to perform applications, such as a game, independently according to input operation.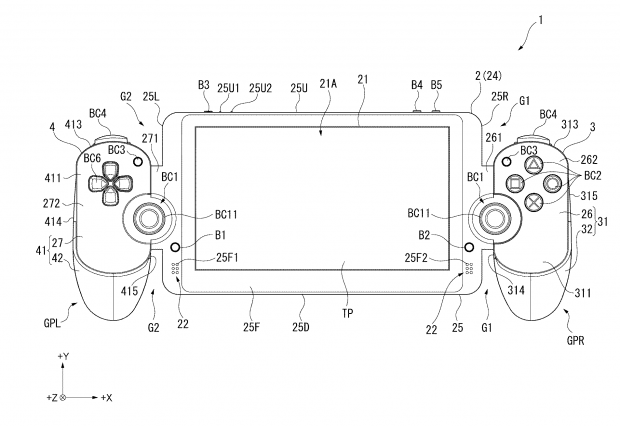 All over the display surface 21A of this display part 21, touch-panel TP is provided and, thereby, the display part 21 has a function as a touchscreen. This touch-panel TP outputs the operation signal according to input operation to the control part 23. Such a touch-panel TP constitutes the operation means of the information processing apparatus 1 with the button B1 - B5, and the operating parts 3 and 4 which are mentioned below.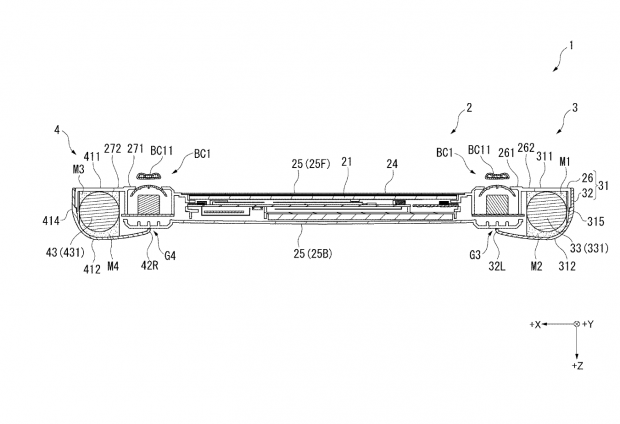 We're still combing through the patent, but for now I think I've hit most of the important points.
If this new handheld does come to pass it'll basically be a more powerful PlayStation Vita with DualShock 4 side controllers. I don't see why Sony would keep the PS Vita's same internal specs inside when it could tap beefier hardware. Also let's hope Sony won't go with those horrible overpriced proprietary memory this time...